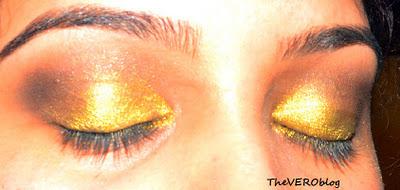 Don't judge me too harshly! I know I am missing mascara and my eyebrows aren't filled in, but boyfriend caught me off guard.
Let me go into a little story before I tell you exactly what I used. As I may or may not have stated before on this blog, I have only really gotten into makeup within the past year. Before that, all I would wear is some eyeliner, mascara when I remembered and lip balm ALWAYS! After watching all the beauty gurus on YouTube and reading all the beauty blogs for years, I finally decided to get a bit more adventurous with my makeup. While some things still scare me (I am pointing at you "definitely not my skin tone" foundation and "can never get you perfect" top eyeliner!), I have gotten a lot more comfortable with applying makeup. However for some reason, I am still very self conscious while wearing eye makeup and lipstick. Weird huh?
Anyway after consulting with some of the ladies over at IsThatOdd, an online community in which you interact with other users by posting about various topics and earn coins to exchange for samples (Don't worry, I will have a whole post dedicated to this website soon!), I decided to finally start posting some makeup looks on here.
Which brings us to that look way up there at the beginning of this post. I primed my lids with Too Faced Shadow Insurance. I used Pretty Addictions 25 Karat Gold on 3/4 of my lid. I applied it wet using Visine (haha it works!). I used a dark brown eyeshadow from the e.l.f 100 eyeshadow palette on the outer corner and lightly in the crease. I am not sure what I used as a highlight because I did this look a month ago haha!
Anyway feedback will be greatly appreciated! I told you guys I had a lot of changes planned for this blog this year :)
There are only a couple more hours to enter my $20 SkinCareRx/Apothica gift card giveaway for beauty bloggers and four more days to enter my Mystery Box giveaway! Good luck :)