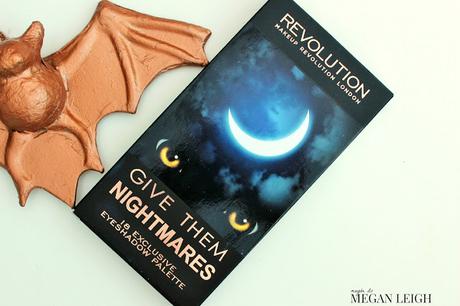 This palette was my first dabble with 'Makeup Revolution', a fairly new high street, purse friendly, makeup brand.
Never before have I seen a makeup brand bring out a product with such a strong Halloween theme as Makeup Revolution's 'Give Them Nightmares' palette, and rarely do you come across an eyeshadow palette that includes so many dark shades. With shade names like Elm Street, The Hunger & Friday 13th this palette is most definitely made for lovers of the dark side.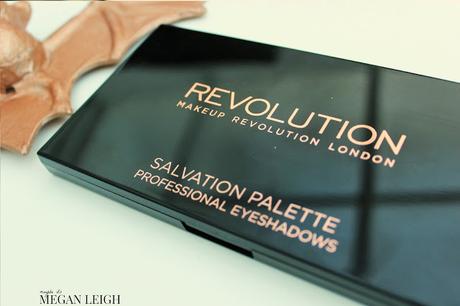 The top two rows have satin and shimmer finishes, and the bottom row of circular shadows are all mattes. Strong matte shadows are always hard to come across, but the black shade 'Darkness' packs a punch of pigmentation! It does have some fall out, so to save black splodges of powder running down your face make sure to do your eyes before you do your face makeup (most would suggest this for any dark smokey eye looks anyway).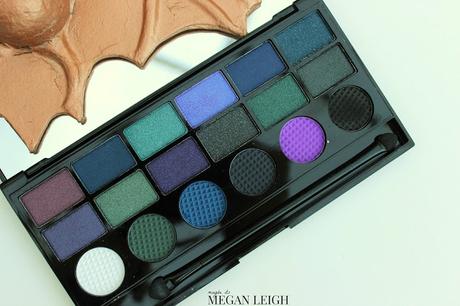 The stand out shades for me are 'The Hunger' & 'Wicked' both darker green shades with a buttery soft finish.
Through the darkness of this palette the two purple shades really stand out for me, neither have amazing pay off but with eyeshadow primer & a little work they can easily be built up. Apply them over the lid with a little 'Danger Coming' & 'Bump in the night' in the crease & you have a really pretty look, showing that this palette doesn't just create dark smokey looks.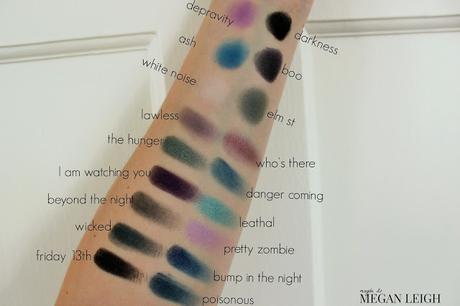 The packaging is a sleek black plastic with rose gold writing and the name of palette is on a sticker on the back as well as on the front of the cardboard box packaging. I'll be keeping my palette in its box as its easy to pick out from my other pallets.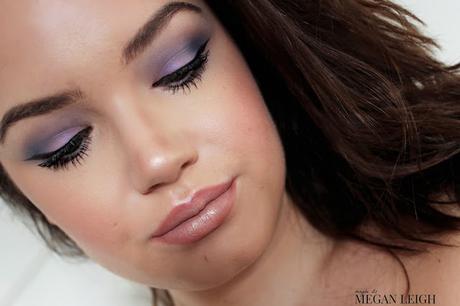 Makeup Revolution Salvation Palette 'Give Them Nightmares' usually costs £6 & is currently on offer for £4 at Superdrug TOTAL BARGAIN & well worth the money. For a last minute quick Halloween look, use this palette to create a dark smokey eye, pop on some cat ears or devils horns & your set.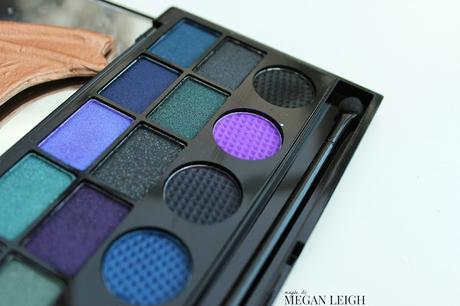 Click Here - Superdrug - Makeup Revolution Salvation Palette Give Them Nightmares £4.00 was £6.00

Twitter

 - 

Instagram

 - 

Facebook

 - 

Pinterest