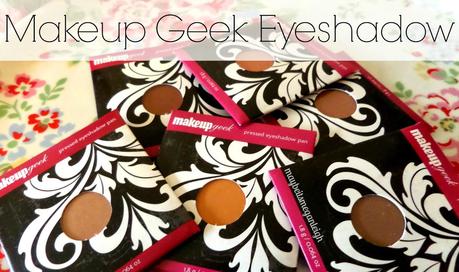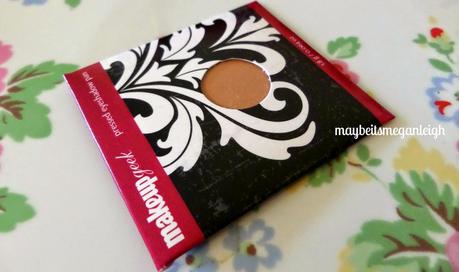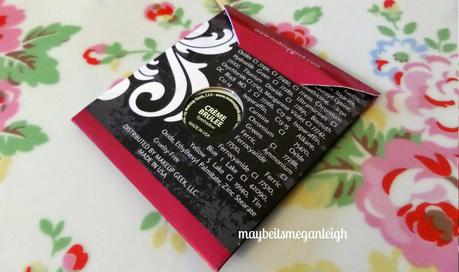 If your an avid youtube watcher then you have most probably heard of Makeup Geek. Makeup Geek is an extremely popular makeup channel & blog run by a beautiful woman named Marlena. Marlena recently added to her list of accomplishments by releasing her own makeup line under the brand name 'makeup geek'.
One of the most talked about products in the beauty world are their eyeshadows. They are often compared & preferred to Mac eyeshadows & cost just a fraction of the price (even with U.S shipping prices) so naturally I needed to check them out for myself. 
I ordered 6 shades in pan form & here is a little run down on each one;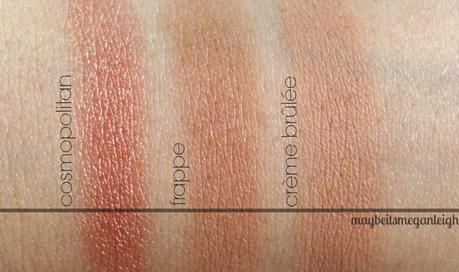 Cosmopolitan
- Rose Gold with tiny gold flecks and a stunning shimmery finish.
Frappe - Medium maple brown with a matte finish. Would make a great transition color for darker skin tones.
Crème Brûlée - A warm medium sand color with a soft matte finish. For such a lighter brownish shade it has amazing color pay off & is my go to transition shade.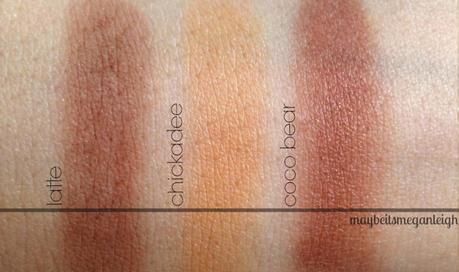 Latte
- Medium matte brown. Another great shade for in the crease & can be really sheered out.
Chickadee - Matte yellow orange. I like to use this above crème brûlée as a transition shade to warm up an eye look. Compared to Mac 'rule'.
Cocoa Bear - Matte reddish brown. Very beautiful warm brown shade.
The pans can be stored in empty palettes such as the Z-palette, Or you can purchase the shadows in singular compacts that cost $2 / £1.18 more.All pans weight 1.8g compared to the popular Mac pans that weigh just 1.3g. Makup Geek eyeshadows are all talc & paraben free & they do not test any of there shadows on animals. As you can probably tell I opted to try the more neutral shades first, as I know that's what I'll get the most use out of. But seriously ughhhh these shadows are amazing! All have a beautiful texture, with great finishes & blend so so so easily. Out of my little collection 'Crème Brûlée' & 'Coco Bear' are a total must have & I highly suggest them if your looking to make a Makeup Geek order. I plan on making another order very soon!

www.makeupgeek.com

Twitter
 - 
Instagram
 - 
Facebook
 - 
Pinterest