Hi guys…
How are you??? I have been hauling a lot lately and thus there are tons of stuff that are pending for review…I have been unable to start with them… Thus to start with… Brush which is like a basic necessity if you are any were near exploring makeup… either it is eyes or face!!
Makeup Academy UK brushes
So starting with 2 brushes from my MUA haul…
F6 blushing & Contour brush and E7 eyebrow brush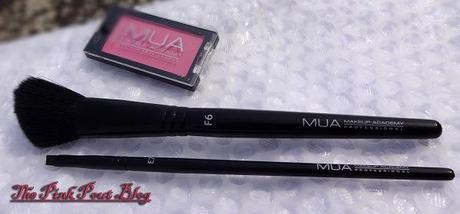 F6:- it's a tapered contour& blush brush which is very much perfect for contouring and applying bronzer as it reaches hollows of my cheeks and picks up just the right amount of product since I am a little heavy-handed with blush and bronzer so it's great for me…
If I talk about blush… I don't really like using it for blush as I prefer a much denser and fluffier brush!! It won't be great in blending so you know what to expect!!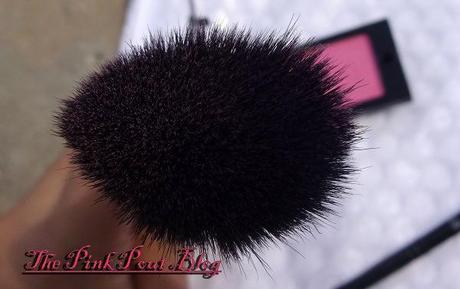 Summarizing:-  It's a great beginners brush and Pricing £3 or RS 302 (excluding shipping) is really worth the product and if U are a lover of synthetic brush like me U will like it very much!!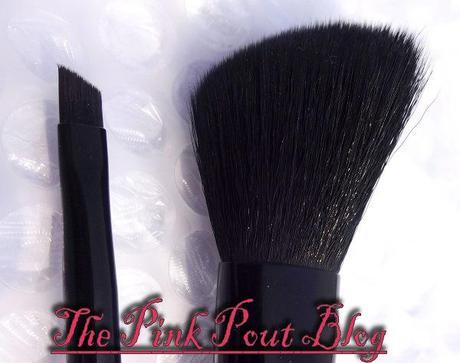 E7:- it's amazing stiff tapered eyebrow brush which is great for applying gel or liquid liners too! Again it's a synthetic brush so cleaning, drying are easy and quick process!! It's not fluffy at all so it can help you create that perfect arch but might not be as great for blending in…Over all I really like it.
Price £1.50 or Rs 152.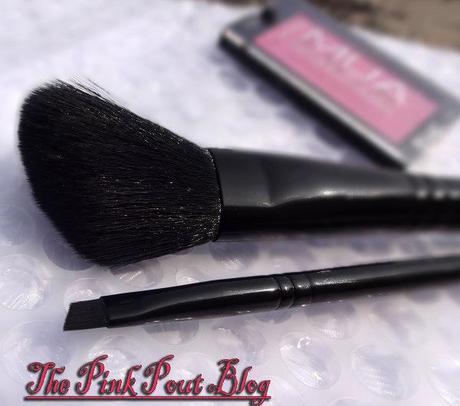 Both these two brushes don't shed at all and are very quick with drying so I think if you are a beginner or an explorer you can give them a try!!