In January I had my eyebrows done at

Benefit

's Brow Bar (click

here

to read about it) and I've recently decided to try an inexpensive brow kit to practice on because I've never used a brow kit before. I've previously only used eyebrow pencil's. I'm feeling overwhelmed now the Pro Brow Kit has arrived.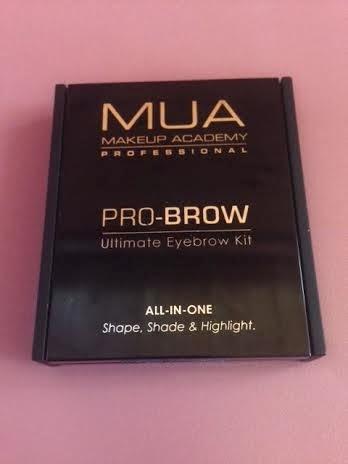 The Pro Brow Kit has 3 brown shades, a pair of tiny tweezer's and a tiny brow brush as well as a mirror. I'm not an expert on brow's and truth be told mine are more often than not neglected. I was a lot better at keeping them groomed when I lived in the UK but here I've not paid much attention to them only having had them threaded a few times since moving to NZ because I'm working a lot more and beauty treatment's are more expensive here but I know I've got to find the time, money etc.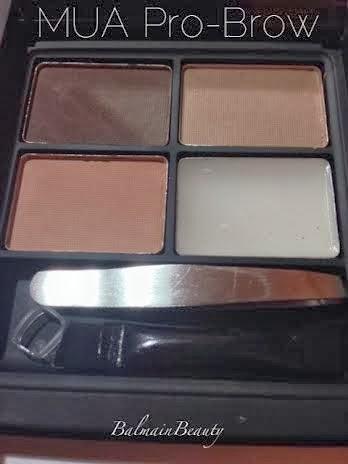 After my experience at Benefit I now prefer waxing than threading and it's about time I had them waxed again but I've been maintaining the straggler's using the tweezers in this kit for now.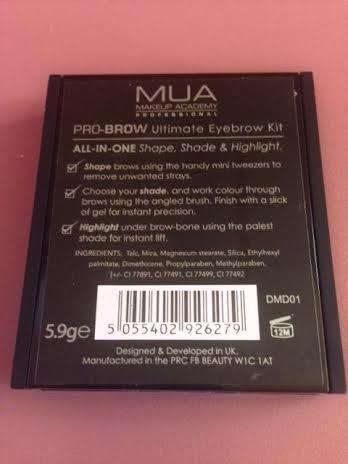 I like that this kit comes with wax and I assume from watching beauty girl's on youtube that you use the wax after you've filled in your brow's to keep them in tidy. I also have an MUA eye pencil in brown so I'll be using this initially with this kit. I like my brow's a bit dark but not too dark because I think being too dark with a drawn on pencil sometimes look's too obvious so next time I go for an eyebrow wax I'm going to get a tint and see how long it last's and I've never had an eyelash tint before so I'm keen to see what my brow's will look like freshly waxed, groomed and tinted.
If I can get the hang of using this MUA brow kit I'll start trying some other brand's but for now I just think for the purpose of practicing and hoping I can get the hang of it it'd be a waste of money to go for the more expensive kit's but hopefully I'll upgrade in a few month's and of course review each one.


MUA

(Makeup Academy) ship's from the UK with Worldwide shipping. You can buy the MUA Pro Brow Kit

here

 for £3.50 (A$7+ Shipping or NZ$10+ Shipping).
Please tell me what your favorite MUA product's are below.