Hey There,
Following the hype around Make Up Revolution in the beauty blogging world, and after seeing some of their goods in Cardiff, I knew I had to get my hands on some. You may remember back in July I was after the Metal Foil finish eye shadow from Stila, being about £33.00 you can imagine my excitement when I came across these £4.00 versions from Make Up Revolution. And being me, I had to buy more than one thing. I obviously had to go for the Magnificent Copper, such a stunning color and one I knew I would wear a lot, (One I will be applying after I hit the upload button on this post), I also went for the Emerald Goddess. Green isn't something I wear a lot of, but it is one of those colours I just adore, (Sounds stupid right?), I just don't think I particularly suit it, but the Emerald shade looked so gorgeous I had to add it to the basket, and only being £4.00 I didn't really have to think about it. Finally I also brought a set of their baked eyeshadows, called Electric Dreams, (Only £2.50, say what?). Originally thinking it was a set of blue eye shadow, (Which would be great for festivals) it actually turned out to be purple tones, (My color judgment is not always great), again something I wouldn't wear every day, but I'm excited to try some new looks out with it, and you never know my usually quite neutral looks may get a revamp and be replaced with more shocking colours – Watch this space.
Both the 'baked eye shadow' and the 'awesome metals', have made a great first impression, I haven't had a chance to play around with a lot of it yet, (Post to follow next week), but just from swatching the colours they look pretty damn good, (Especially for such a bargain buy), really pigmented and just beautiful shades. Lets just hope they look as good on the eyes, and wear all day, (My fingers and toes are crossed).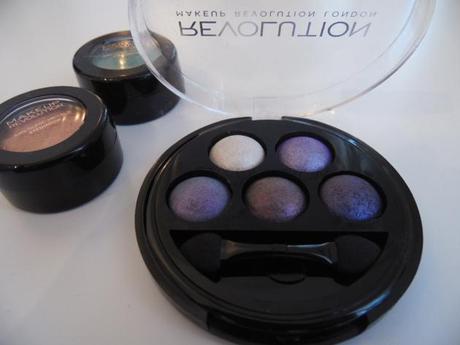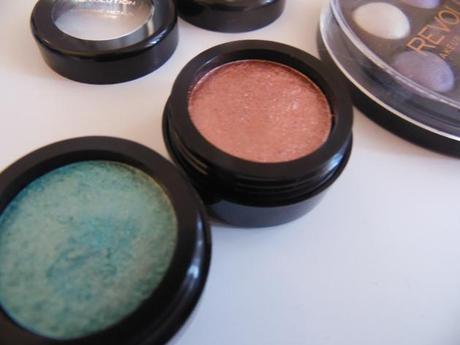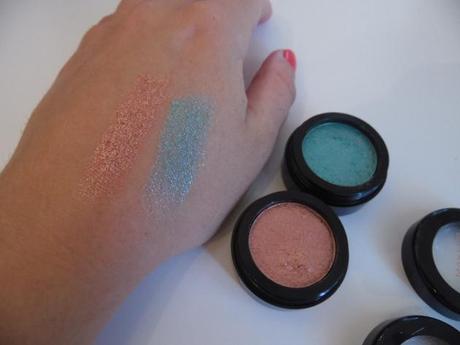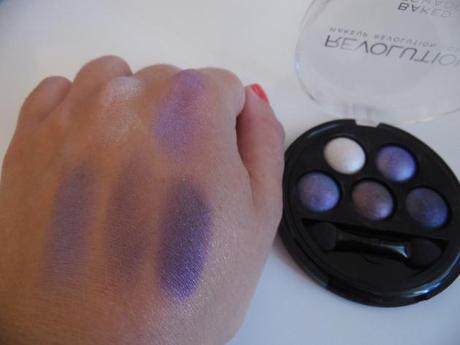 Which color would you wear? Have you tried anything from Make Up Revolution yet?
Have a lovely day.
Lots of Love,
KBxx