I've been looking for the right cream blush for a long time, and I'm so happy that Make Up For Ever has now launched the HD Blush in a new formula!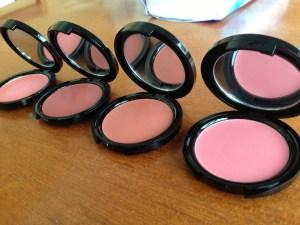 Show above: Just four of the fifteen shades they have.
As compared to the previous HD Blush, this new version is far more easy to use, blend and build. Bonus, the packaging is slim and compact.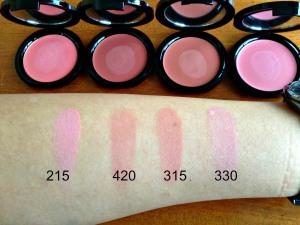 Above: Unblended swatches.
The application of the blush is so simple. With fingers or a synthetic brush, it blends so easily because of it's creamy texture. It dries and sets to a matte, skin-like texture. It looks just like the skin once blended in, because it's so ultra lightweight and natural.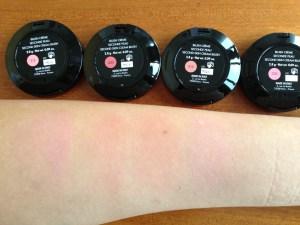 Above: Colours are blended in. See the barely-there finish? You can layer to build color.
You can use it on bare skin, after your moisturiser/sunscreen. or you can use a liquid foundation under the blush. Your skin can be slightly moist to allow for a super easy application.
Dos & Don'ts
Don't apply it after powder as it won't be smooth and blended into the skin.
Do apply translucent powder (try the MUFE HD Powder) over it for a soft, sheer, healthy-from-within look.
Do try a new use for it! Below, I have pressed it onto the lips instead of lipstick. It looks as if the color is the natural color of the model's lips. Unlike lipstick, it doesn't look like there's a layer sitting on top of the skin.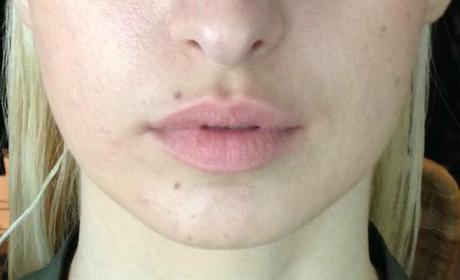 Find out more at all Make Up For Ever counters or on http://www.makeupforever.com/int/en-int/make-up/face/blush/hd-blush