Whilst decorating my Christmas tree this week and glancing at an empty cake stand on the kitchen dresser, I had a moment of inspiration. Create a Christmas decoration using a cake stand. Combining the Christmas tree shiny baubles with the cake stand. Such a simple idea but very effective. Now I have a rather glamorous and festive looking cake stand.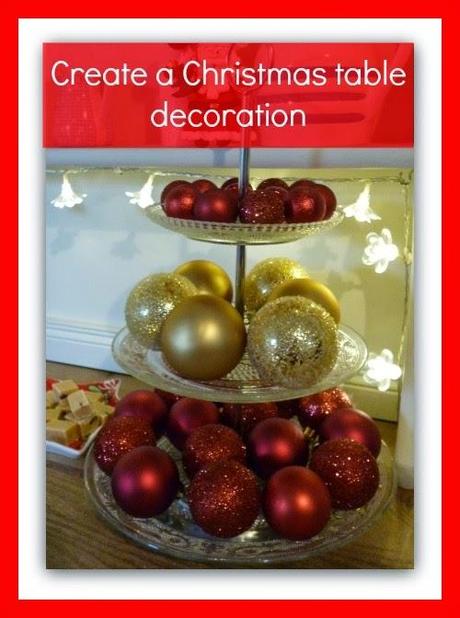 Cake Stand and Christmas Baubles Table Decoration
This simple idea will make a great Christmas table decoration, and would certainly create a fabulous Christmas centrepiece for a festive dinner setting. There is such a wide choice of colours and designs of bauble available in the shops, it is easy to tailor the decoration to your own table setting. 
How to make a 
Christmas Bauble Table Decoration
What you need:- 
3 tier cake stand

22 large Christmas baubles 
12 small Christmas baubles
Trim or hide the string on the baubles by winding them carefully around the top of the bauble.

Arrange the small baubles on the top tier.

Arrange the large baubles on the remaining two tiers.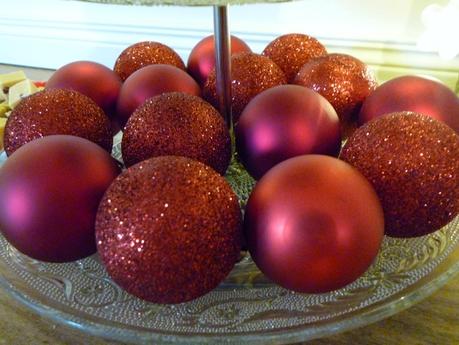 What to do with your Christmas baubles?
I have to admit this is such a simple way to make your own Christmas table decoration. Mine is displayed on my kitchen dresser and it has been admired by friends who think it a fabulous idea. So get that cake stand out of the cupboard today and add some bling!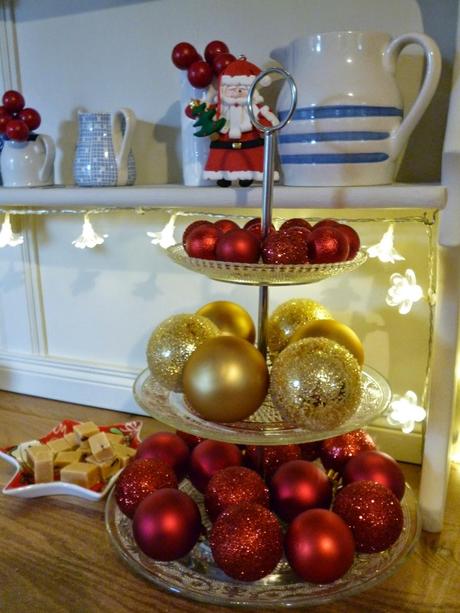 Make your own easy Christmas table decoration