Hey all!
Haven't done a mail call post in a while, so I figured now would be a good time! Mail Call is when I answer your questions, so if you have one, feel free to email me at
[email protected]
and you might see it featured here!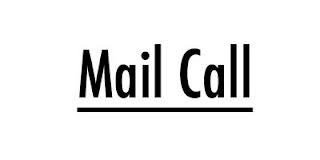 Today's question is from Dana S.:
Hi Belle!
 I have really sensitive skin, especially to sun, and I get burnt/damaged really easily. I've tried a lot of different sunscreens, but I can't find one that lasts a long time, or doesn't break me out, etc. Do you have any recommendations? Thank you!
Dana
Thanks for your question, Dana! Sunscreen is extremely important, especially since the warmer weather is coming up. Here are the products I like to use:
1. Eucerin Everyday Protection Face Lotion with SPF 30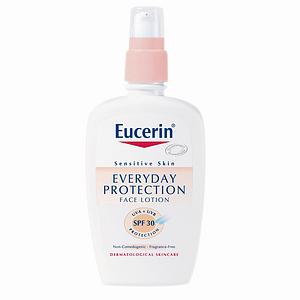 In the summer, this basically becomes my everyday daytime face lotion. The SPF 30 gives me the protection I need, and since it's formulated for sensitive skin, it doesn't break me out, make me oiler, etc.
It applies like a sunscreen, but it soaks into your skin much better, so you don't get that "greasy" look.
Also, it's really inexpensive too, and you can find it at any drugstore/Target/Walmart/etc.
2. Shiseido Ultimate Sun Protection Cream for Face with SPF 55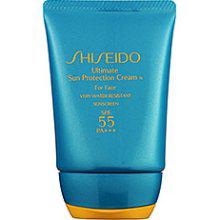 This is honestly one of my holy grail products, summer or not. I use it throughout the year because for some reason, not only does this product give you great sun protection (SPF 55), it also somehow controls oil as well!
Aside from the oil control though, this is also a great sunscreen. I find that it soaks into the skin really well, so no greasiness. And since its formulated especially for the face, I don't have any problems with my skin.
It's also waterproof too, so it lasts a really long time!
The only downside is that its a bit more expensive, but if you can find it at a TJ Maxx or Marshalls like I did, you can get it for about $7! A steal!
Those two are the main products I like to use for sun protection. Here are some added tips about sun protection though:
Don't rely on makeup to give you sun protection - a lot of foundations have SPF 5-15, but this really isn't enough, and your makeup wears away throughout the day anyways. Always invest in a good sunscreen!
Reapply - I know sometimes its tedious, but sunscreen does wear away throughout the day, so if you want optimal protection at all times, reapply after swimming, sweating, etc. 
Don't just protect your face--protect your body too! Wear a body sunscreen whenever you know you're going to be out in the sun for extended periods of time. Sun can wreak havoc on your skin--age spots, wrinkles, and not to mention skin cancer! Though it seems tedious, it will really benefit you in the long run!
Hope you guys find this helpful, and let me know if you have any questions!
Love,Belle