Frog and I were invited to attend the Magnum 25th Birthday party celebration at Avalon Marina Bay Sands last Friday. We had received the surprise gift and the official invitation card by Magnum two weeks before the party. A box full of Magnum ice cream for us to indulge in.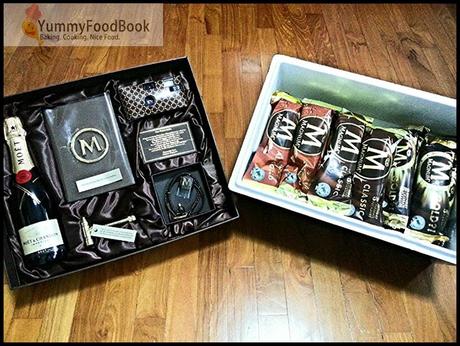 Here are some pictures that we had taken at the Magnum 25th Birthday Party Celebration: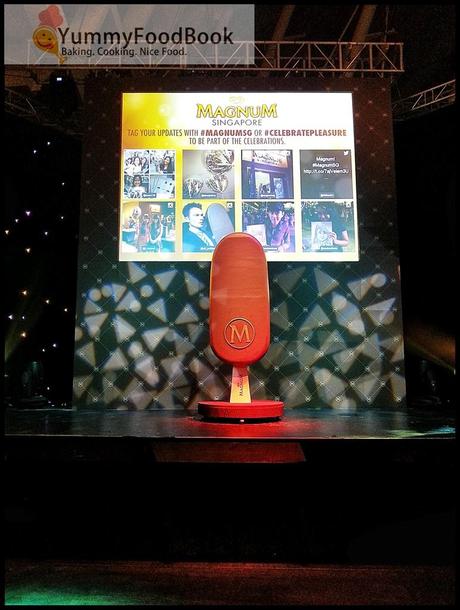 A night of chocolate decadence and fashion highlights. There were counters where you can design your own Magnum ice cream with any three toppings. The staff will dip the Magnum ice cream into the Singapore's Largest Chocolate fondant standing at more than 1m tall, with over 100kg of chocolate flowed through the fountain and after which sprinkle the toppings onto the ice cream.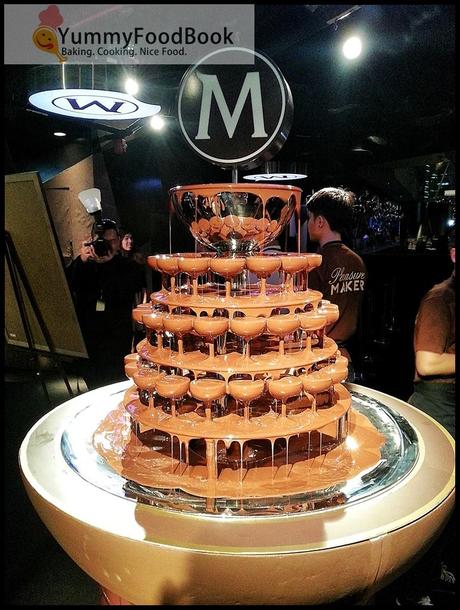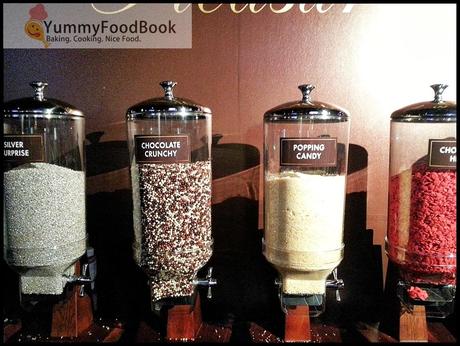 Toppings To Choose From The Magnum Pleasure Bar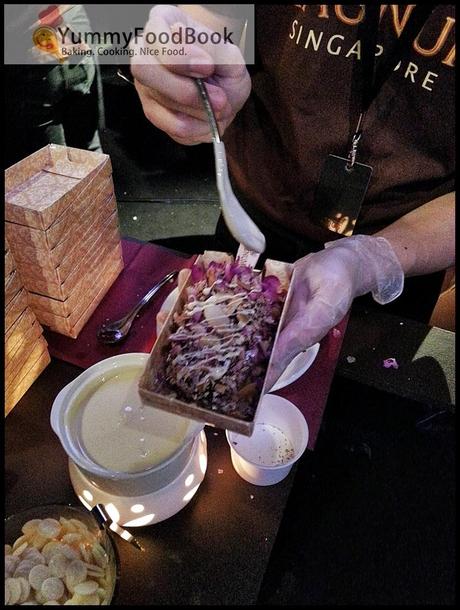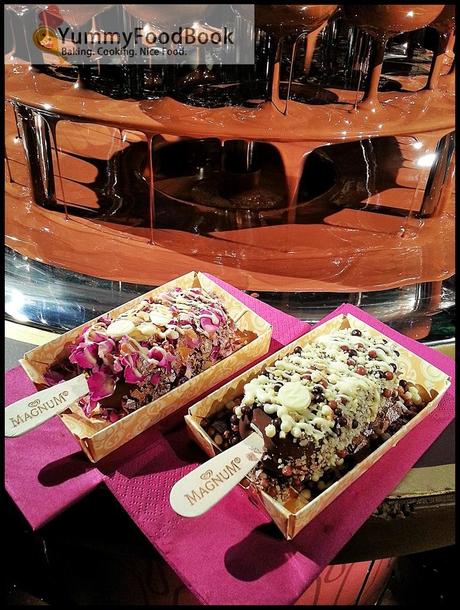 MAGNUM Chocolate Jewellery Fashion Show
In collaboration with 2am:dessertbar Chef/Owner, Janice Wong, and local fashion designer, Pauline Lim of PAULINE.NING, an exclusive MAGNUM chocolate jewellery collection was launched on the catwalk with PAULINE.NING's Spring/Summer collection, as well as a MAGNUM dress, to celebrate indulgence in fashion and luxury.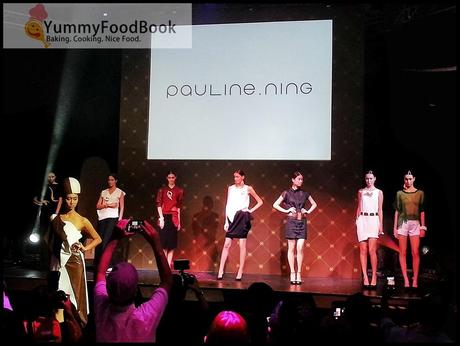 MAGNUM Limited Edition with Marc de Champagne
To top off the birthday celebrations, MAGNUM launched its Limited Edition with Marc de Champagne with swirls of delicious Marc de Champagne-flavoured sauce weaved through white Marc de Champagne ice cream, encased in a silvery finish pack. Good news! Magnum limited edition with Marc de Champagne will be available nationwide in super/hypermarkets, petrol marts and convenience stores from 23rd May 2014 at the price of $3.90 (single).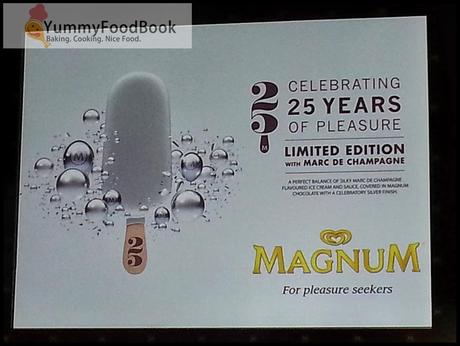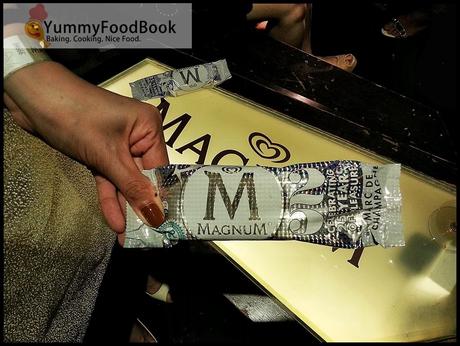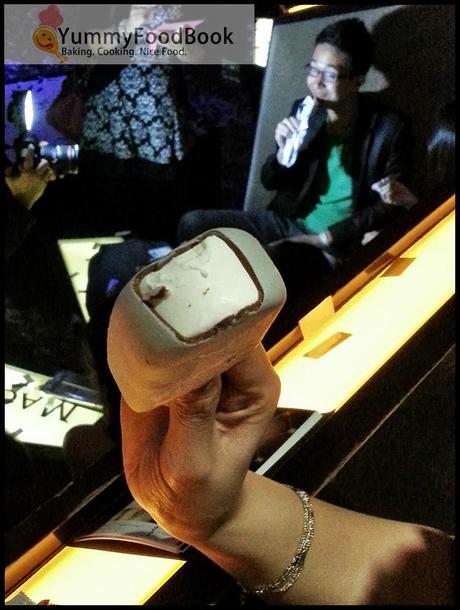 MAGNUM Singapore Pleasure Store
In celebration of Magnum 25 years of pleasure, the new and final installation of MAGNUM Singapore Pleasure Store at Customs House Terrace will be opened to all Pleasure Seekers till 23 July 2014, from 12pm to 10.30pm daily. Do visit the pleasure store and try out the new silver jubilee dessert and Over the Moon cocktail.
Lastly, thanks Magnum for the invite!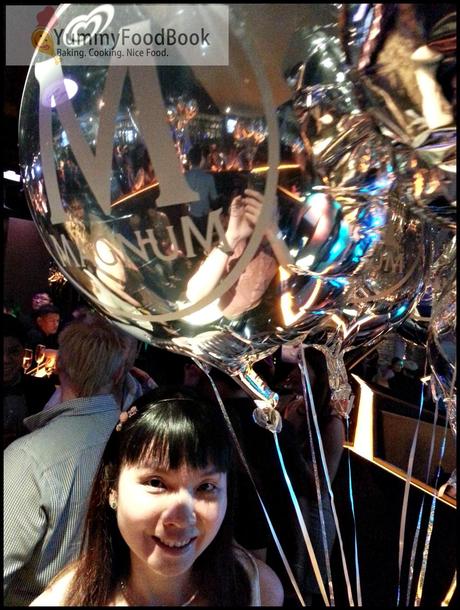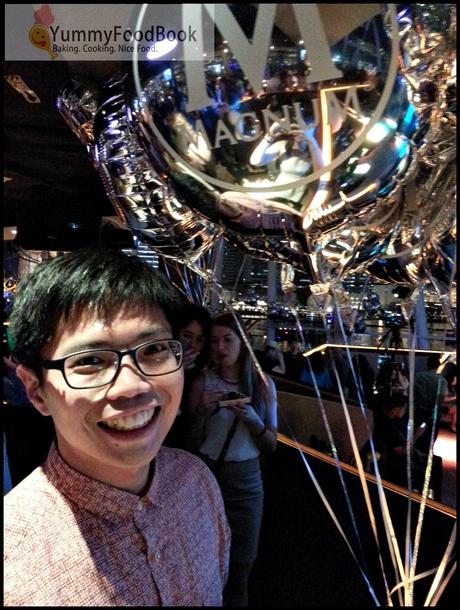 Have a great week everyone!

More from YummyFoodBook
BEN & JERRY'S ICE CREAM WORKSHOP: COUCH POTATO FLAVOUR ICE CREAM

CHOCOLATE FONDANT WITH VANILLA ICE CREAM

CREAM PUFF RECIPE – CHOUX PASTRY

CHRISTMAS PARTY SNACK WITH AYAM BRAND

CAKE POPS CLASS AT SCOOPY'S & CREAM