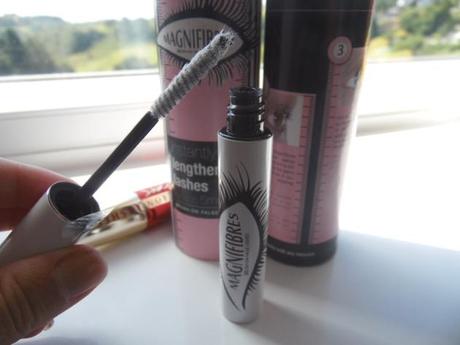 Hey There,
Yes, you heard that right, brush on false lashes! You can imagine my excitement when these arrived through my door. I am a huge fan of the false lash, the bigger the better I say. You will not find me on a night out with out some false strips set across my eyes. For me they just finish of your make up just perfectly. 
The idea behind *Magnifibres is that you can get the look of false lashes with out all the fuss. I am forever hearing people saying, 'I can't put false lashes on' and *Magnifibres have come to the rescue. I wasn't sure what to expect when I first heard about these 'brush on false lashes', to me the fibres look like a cross between cotton wool fluff and a cobweb, obviously it is a lot more sophisticated than that. All you have to do is apply the *Magnifibres between two coats of your normal mascara, and you can keep going for your desired effect.
The fibres, (As I describe them 'cotton wool fluff') attach, (Well cling) on to your lashes through the wet mascara. It looks really odd when you first apply the fibres, but it works. I of course love both volume and length for my lashes, so I apply the *Magnifibres just as I would a mascara, covering the tips to the eyelash root. (You can change the coverage depending on what look you want).
The great thing about *Magnifibres, is that it works with any mascara, and is applied in the same way. You do not need to worry about lining up those strips any more, or getting glue all over your eyelid, it is a lot more fuss free. I definitely saw a difference in how my lashes looked, they were more prominent, and looked so much better than the look I achieve with just two or three coats of mascara. What I like about *Magnifibres is that they give your lashes some added glamour but in a natural way. Now this doesn't mean I will be replacing my strips any time soon, as I said, I love the false effect, but I do like to use the fibres day to day, (Get that extra glam look).
I took some selfies, to show you the difference *Magnifibres can make. In both pictures I have used two coats of Loreals Million Lashes mascara, with the second one including a middle coat of fibres.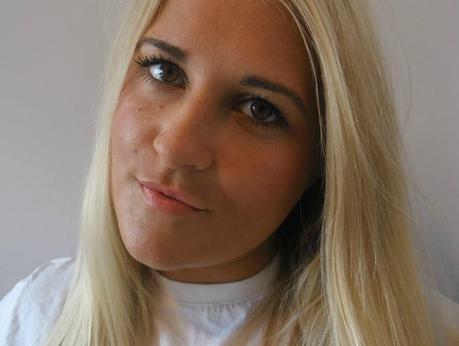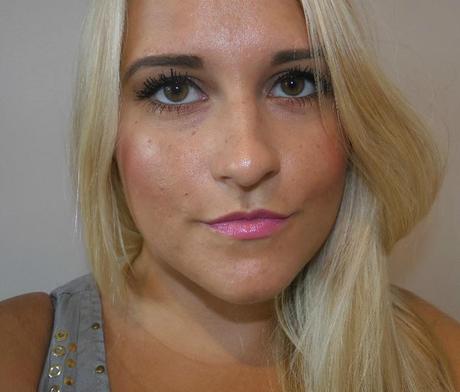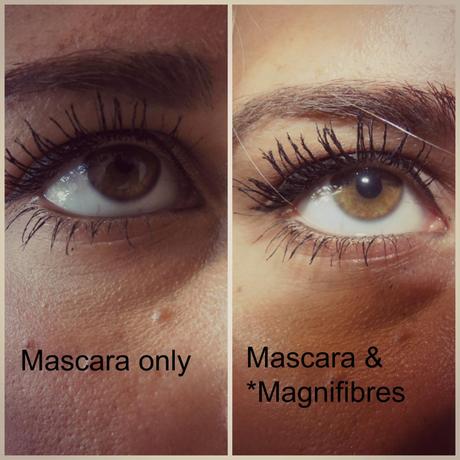 What do you think of my lashes, better before or after? Can you see a difference?
According to *Magnifibres in a consumer trial 100% reported dramatic length and volume over normal mascara, and 87% reported up to 5mm lengthening.
Are you a false lash fan? Or do you prefer a more natural glam look? How do brush on false lashes sound to you?
TGIF! Have a lovely weekend all! 
Lots of love,
KBxx