Looking for some winter wonderland or snowflake themes? Well there are many more, however what is more important is that what are you are looking for. When you are planning on the winter theme, it is important that you choose the location judiciously as a wedding outdoor may be after all, a chilly affair. You can be as creative as possible and turn it efficiently into your personal winter wonderland. In fact, most people believe that getting married in the winters is all about intense drama and a very glamorous affair with a Hollywood climatic touch to it.
Loads of Romanticism and High Drama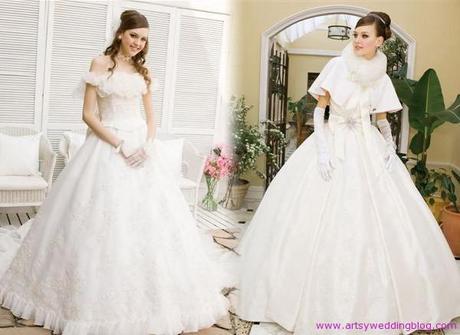 The Wedding Dress:
You can plan your wedding dress in white with complementing diamond jewelry just matching the brilliance of the ice. A faux fur delicate wrap will surely add the high dose of glamor while keeping you snug and warm. Think of a dramatic coat that will help you keep warm, in case you need to move out for the photographs.
Location: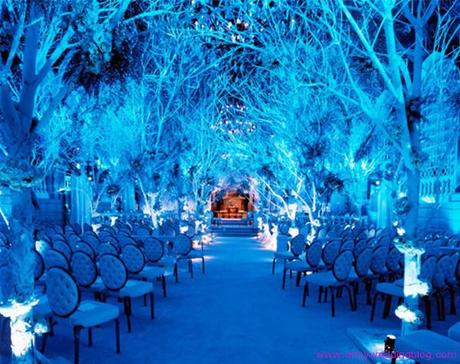 Choosing a private club or an inn is a good decision as you and your guests will be covered. If you are looking for touches of high drama, then it is best to go for a historic mansion. A practical tip is to avoid the picture windows and check out if the place has a good heating.
Decorations: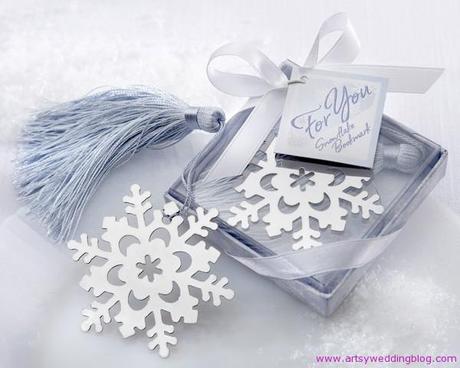 It is best to go for seasonal decorations as they will not only look fresh and unique, they will also be cheaper. If the site is already decorated, you will save money as well.
Wedding Flowers: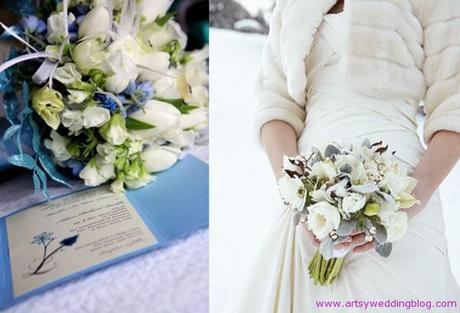 Depending on the color theme that you prefer you can stick to the white and silver elegant look or if you want to add some splashes of color, you can go for greens and reds. Popular choice of flowers remains those of dusty miller, blue eucalyptus, white roses, crocus, lilies and football mums. Of course the traditional red roses will never go out of style. For more seasonal flavors choose berries and tulips.
Food and Drinks: You can have all the food that you ever wanted however, don't forget the seasonal splendors like warm pumpkin soup or the squash dish. Other popular picks remain hot chocolate, spiced wine and eggnog.
The Wedding Cake: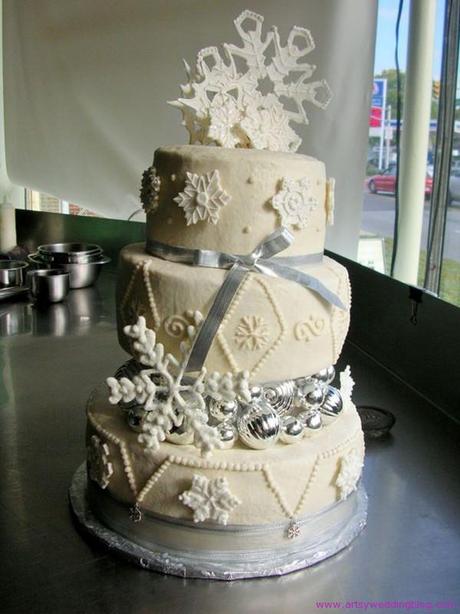 This is an extremely important part of the entire decoration and your winter theme must be extended to it. Cake that is all-white will add to the theme. Have it decorated with silver embellishments and snowflake patterns.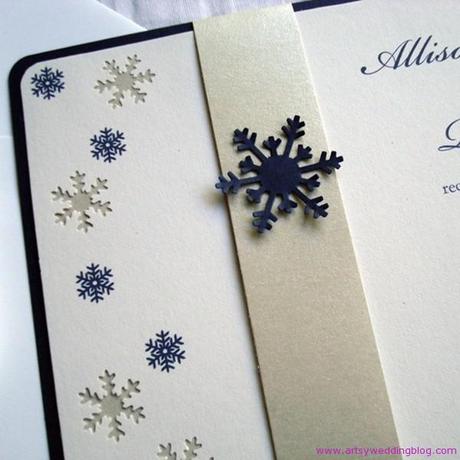 Last but not the least, you invitation card must be the reflection of your winter wedding theme and the guests too will be aware of it.