In The Wizard Of Oz, Dorothy famously clicked her ruby slippers together and repeated, 'I wanna go home'. We can guarantee that you'll be wishing the same thing when you get your hands on one of our deliciously indulgent pairs of fur lined slippers.
We are delighted to now be offering two gorgeous slipper styles from designer brand Ruby + Ed. This hand knitted slouch boot is THE perfect thing for cosying up on chilly winter nights. The luxurious faux fur lining will have your toes all toasty, and at only £55 your heart will be all a glow too.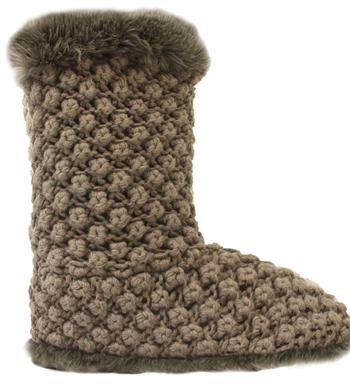 If you prefer something in a traditional slipper style, Ruby + Ed also have these super girly and cute ballerina style slippers. Still featuring all the great aspects of the boot, but with an additional bow detail. Amazingly, these beauties are only £35.