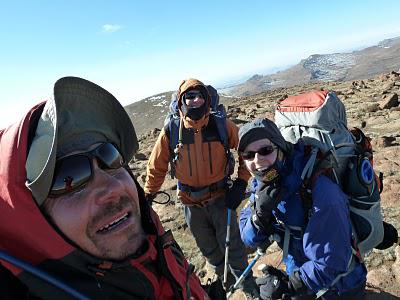 Brilliant picture on top of Mafadi. You can tell it was "quite" chilly.
UK-based Gilly and Mark had decided to spend their honeymoon in South Africa, Gilly's mother's country of origin. Being outdoor enthusiasts they had planned a very active holiday, including some good challenging hiking in the Drakensberg.
Have a look at all our Mafadi Treks.
If you would like to do this hike contact us at
[email protected]

ican-adventures.co.za
or have a look at our website
www.spanafrican-adventures.co.za
for other exciting options.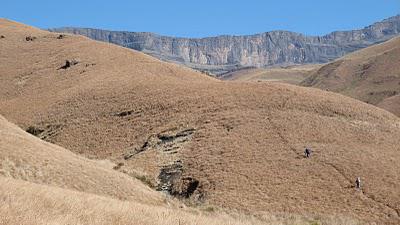 Day 1 - The long climb up to the Centenary Hut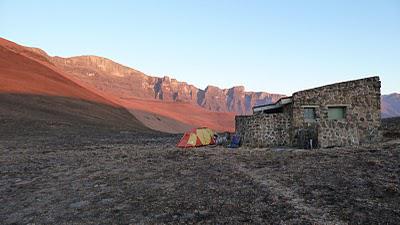 We pitched our tents by the Centenary Hut to get some shelter as it usually gets very windy on this spot. The Injisuthi Triplets and the Injisuthi Buttresses after sunrise in the background.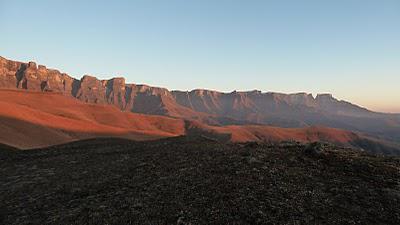 From the Injisuthi Triplets to Cathkin Peak.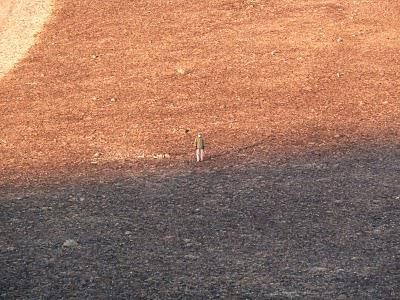 Gilly eagerly waiting for the first sunbeams of the day to warm up.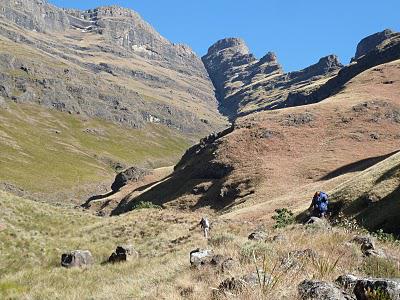 On our way to Judges Pass. Sometimes the contour path is not as flat as the name implies.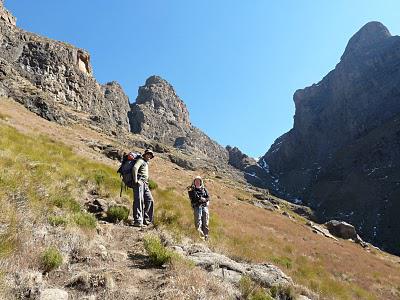 300m from the top of Judges Pass.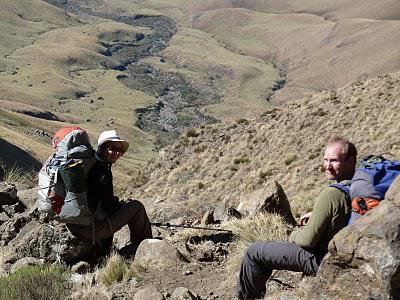 Gilly and Mark enjoying the rest. We would have a 5-minute break every time we gained 100m, a very popular system.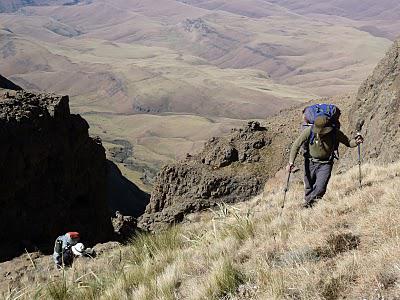 This picture can give you a very good idea how steep Judges Pass gets sometimes.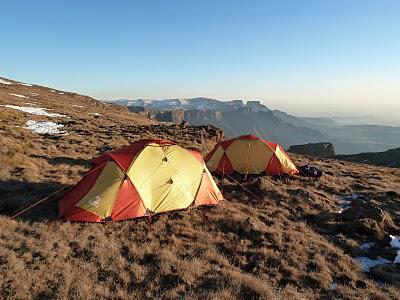 Our second overnight spot, above the Injisuthi Triplets.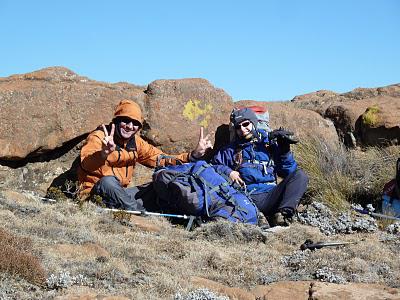 My favourite shelter out of the wind on Mafadi.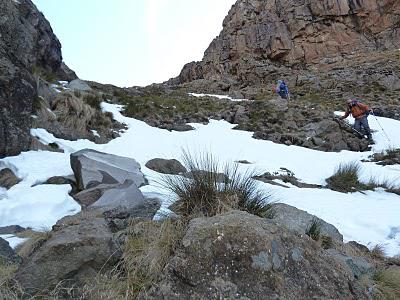 First metres down Leslies Pass. The few patches of snow on top of the pass were iced up, needing some careful negotiation.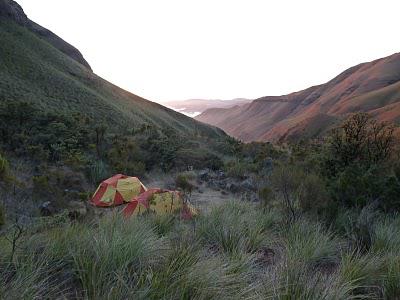 A fantastic campsite at the bottom of Leslies Pass.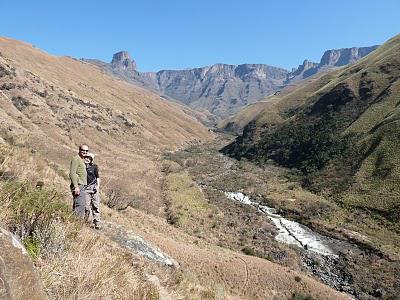 The Marble Baths Valley. The white sandstone of the Marble Baths clearly visible.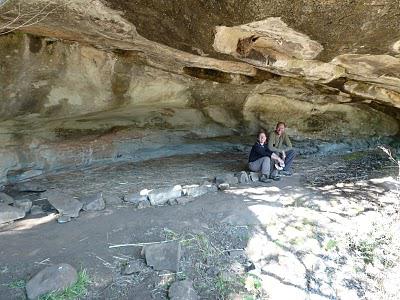 Marble Baths Cave (The Annex)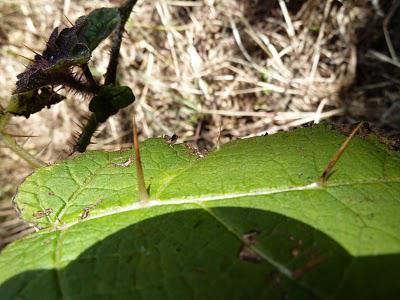 Bizarre thorny leaves. I had never seen that before.