A new and a bit weird kind of a poster has surfaced for the upcoming action sequel, 'Machete Kills' featuring Sofia Vergara who plays as Desdemona in this film.
Yeah, it looks a little weird to see Sofia Vergara's boobies shooting bullets. Honestly, I liked her. But, now I'm scared (mommy). I've just remembered the time when Lady GaGa wore machine guns on her breasts. And I gotta say, this looks way better than that. Specially considering Sofia's big boobs.
Rest of the Machete Kills cast includes - Danny Trejo, Michelle Rodriguez, Amber Heard, Charlie Sheen, Lady Gaga, Antonio Banderas, Jessica Alba, Demiรกn Bichir, Alexa Vega, Vanessa Hudgens, Cuba Gooding, Jr., William Sadler, Marko Zaror and Mel Gibson.
This awesome movie is scheduled to hit theaters on September 15th.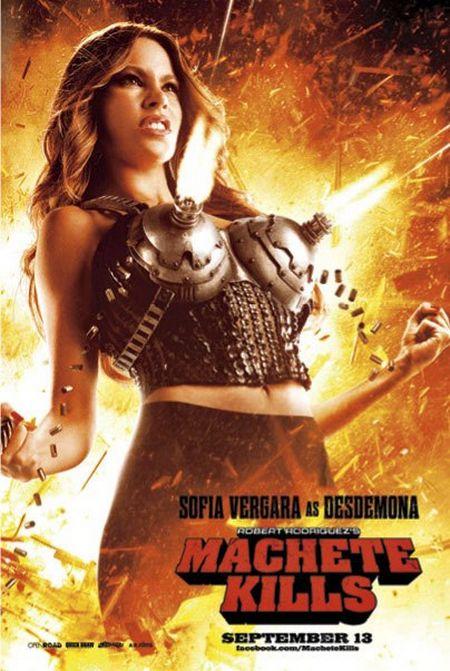 (Via: ComingSoon.net)
Email This
BlogThis!
Share to Twitter
Share to Facebook