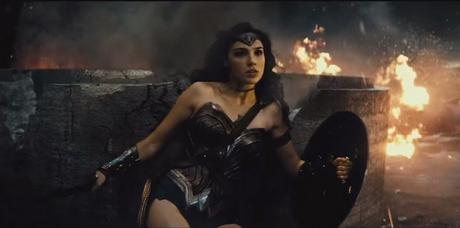 The first teaser trailer released for Batman V Superman: Dawn Justice made all the fans feel a little disappointed in the upcoming movie. However, this new full trailer released at San Diego Comic Con finally offers us some story details explaining what's really going on.
New trailer packs a lot of new footage, explaining why Batman is so angry at Superman and why Superman is action all God-like. In addition, you'll get your first clear look at Wonder Woman and Lex Luthor as well. Check out the trailer after the jump.
Official synopsis -:
Fearing the actions of a god-like super hero left unchecked, Gotham City's own formidable, forceful vigilante takes on Metropolis's most revered, modern-day savior, while the world wrestles with what sort of hero it really needs.  And with Batman and Superman at war with one another, a new threat quickly arises, putting mankind in greater danger than it's ever known before.
BATMAN V SUPERMAN: Dawn of Justice hits theaters on on March 25 2016.