Guest Post by Preeti
Hey everyone!
After falling in love with the Macadamia Healing Oil Spray (reviewed HERE), I decided to get my hands on the hair masque, I have seen a LOT of international beauty gurus rave about this product and how its helped them repair their damaged hair.
Price: $17 SGD for 100ml (Rs 821)
Available HERE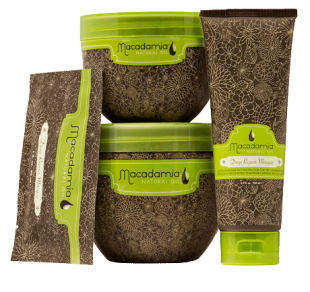 Image Source 
Macadamia says : "Its like quenching your hair's thirst!" Our Deep Repair Masque is a hair reconstructor that will penetrate and rebuild damaged hair for improved shine and elasticity.
Enriched with Macadamia and Argan Oils
Deep nourishment and long-lasting conditioning
ultra conditioning hair reconstruction
My Experience
I cannot stop complementing this product, I have tortured my hair with a lot of heat and chemical damage and styling. But every time I use this product my hair feels and looks exactly like Shilpa Shetty's hair in the Pantene advertisement! I am not kidding, The Macadamia range is my holy grail, and if not anything I would really recommend you try this one product. (In other countries these are available in sachets!)
It helps moisturise the dry ends, giving it a healthy look .
A little amount goes a long way, so I would consider this product to be reasonably priced for the amount that comes.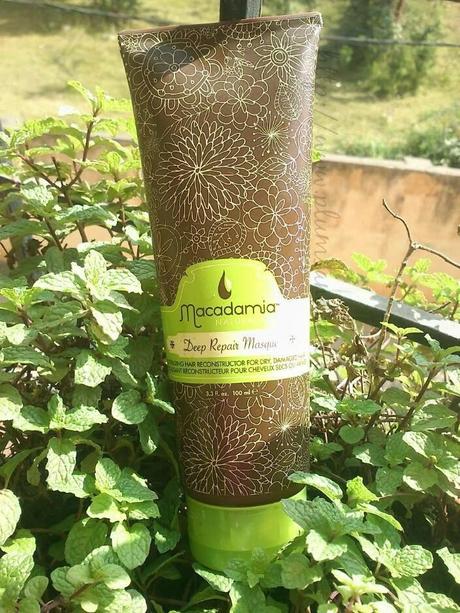 Macadamia Deep Hair Repair Mask : Review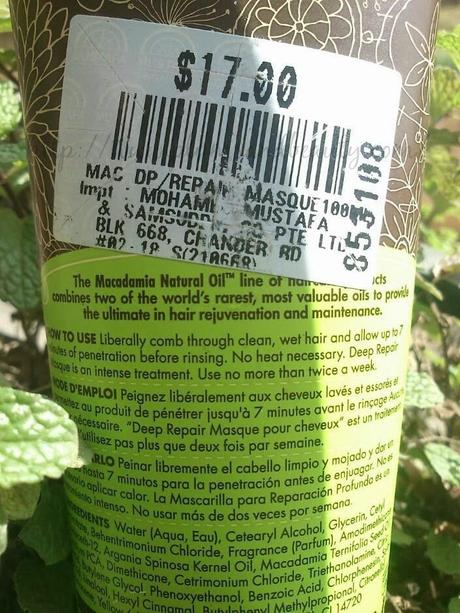 Macadamia Deep Hair Repair Mask : Review
What I like about Macadamia's Deep Hair Repair Mask
the product claims to be a reconstruction hair mask for dry and damaged hair

consistency is like a typical L'Oreal or Wella hair mask; creamy texture and off-white color

it has the scent that all Macadamia products have, very strong, fruity and it does linger for a while after the wash

comes in a very sturdy tube, and a tight cap, so it can be carried in a bag unless it's not stuffed in at the bottom. The bigger sizes come in a super cute tub packaging

moisturizing

gives soft and healthy hair

you require a pea-sized amount, hence a tube of 100 ml goes long way

price is reasonable for the quantity offered
What I don't like about Macadamia's Deep Hair Repair Mask
Smell might be a bit over powering for sensitive users.

Availability is a big problem.

The product does contain a lot of chemicals and the argan and macadamia nut oil content is in the minimal side.

I have oily hair and I feel my hair gets greasier than normal after a day when I use the product because its extremely moisturising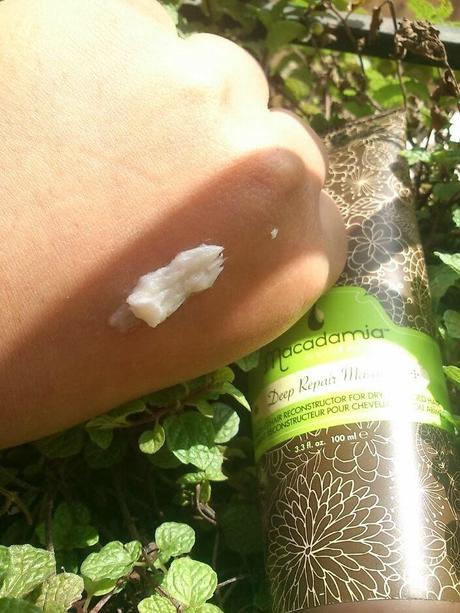 Macadamia Deep Hair Repair Mask : Review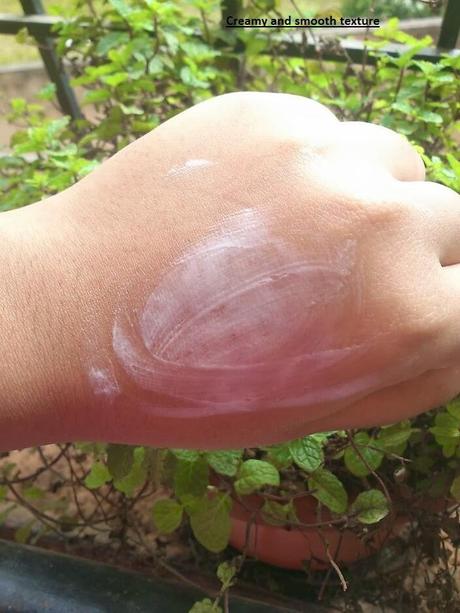 Macadamia Deep Hair Repair Mask : Review
How I use it to get the best out of it
The product claims to be a deep repair/reconstruction mask and hence should be used twice a week. I would agree with this unless you have very dry hair.
I use a 25-paisa coin size amount, which is enough for my shoulder length hair.
I apply it only in the ends and leave it on for 45mins, (I disobeyed the 7 min instruction at the back of the tube, because I want it to really go deep and repair those dry ends!)
Sometimes I use a hair dryer over the mask as it helps the product to get absorbed quicker.
Then I wash it after 45mins, I notice that the product does not wash away completely after 2 washes and I like it that way. My hair feels moisturised in the ends and I don't use a conditioner. I feel washing it away completely destroys the whole point of the mask and will only dry the ends more.
Final Verdict
After using this product for 4 months, I feel that overall the hair mask is a really good product and does help in maintaining healthy hair for people like me who use heat very often.
Highly recommended for Dry Hair!
Rating

Editor's Note ~ I haven't tried out this mask, but heard some good reviews about it. Will surely try to lay my hands on them soon.
Have you used Macadamia's Deep Hair Repair Mask ever? What were your results? Share in the comments below.