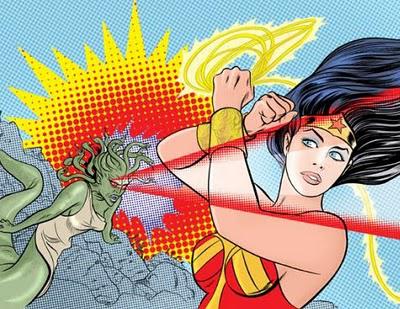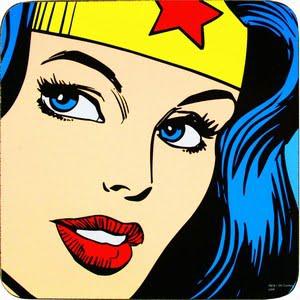 Hi everyone! Hope you are all having a great week. There have been numerous posts on the internet of MAC's new Wonder Woman collection. I've managed to resist many MAC collections in the past 6 months, but couldn't not resist purchasing their Powder Blush in Mighty Aphrodite.
I'm a huge fan of Superheroes. My favorite being Superman having watched The Adventures of Lois and Clark when I was younger, as well as the more recent Smallville. Wonder Woman is an empowered Amazon. She's super gorgeous, fights for sexual equality, and with her bullet-proof bracelets, and Lasso of Truth, has amazing accessories to boot!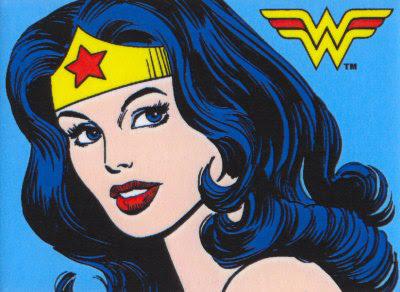 I bought my powder blush from the MAC stall in London Selfridge's whilst accompanying my husband to his last ever exams as a Doctor. Until available nationwide, the Wonder Woman collection is sold exclusively at Selfridges.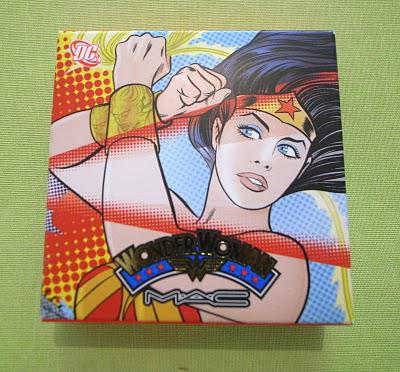 The packaging of the box is super fun, bright and colourful. The packaging of the blush itself is a bit chunky looking, and the primary colours makes it look a little like a toy. It comes with a great sized mirror. The blush itself is a lot bigger than normal MAC blushes.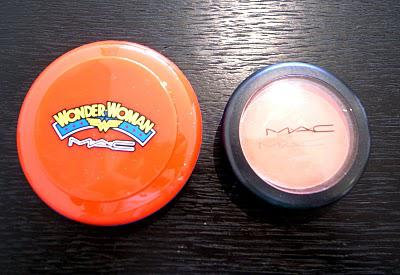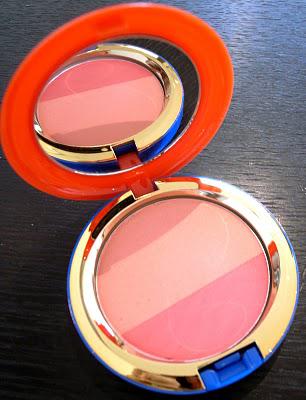 This blush contains 2 absolutely gorgeous shades; a warm peach coral with gold pearl, and a bright coral pink with gold pearl.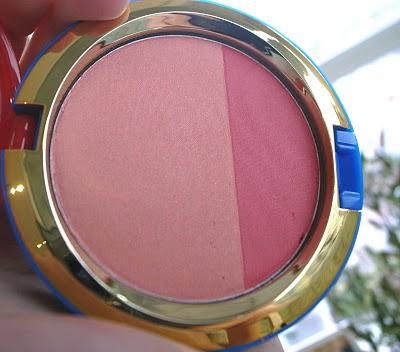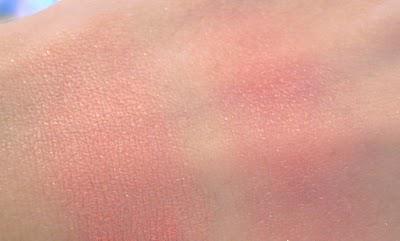 Swatches on my skin; without flash (above), with flash (below)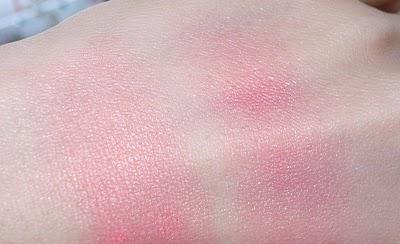 It's hard to use the bottom shade alone, unless you use a small blush brush. I like to swirl the two shades together (using more of the lighter top shade) to create a fresh looking, bright peachy-pink shade with a satin sheen. A really light-handed application is needed, anything more and I start looking like a clown.
In the pics below, I used a too much of the bottom shade and too heavy-handed application, resulting in overly bright color on my cheeks.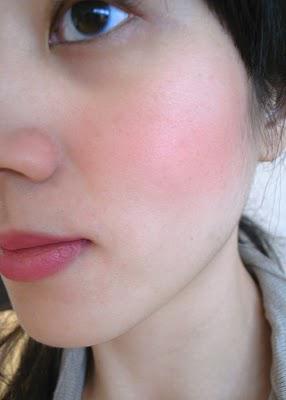 Here is a pic using a slighter lighter application, and using more of the lighter coloured shade: