So my first MAC blush isn't your garden variety flush sort of blush.  It's neither pink nor peach.  In fact, it's a 90s earthy color and *oh-my-gasp* it's shimmery (signboards go up "Julia, you bought a bronzer").  I'm still arguing in my head as to whether MAC Sheertone Shimmer Trace Gold is a blush, bronzer, highlighter or all these lovely things rolled into one simple, subtle, but swoon-worthy product.  I love that even if this is dubbed a Sheertone Shimmer it doesn't mean having glitter vomit on your face.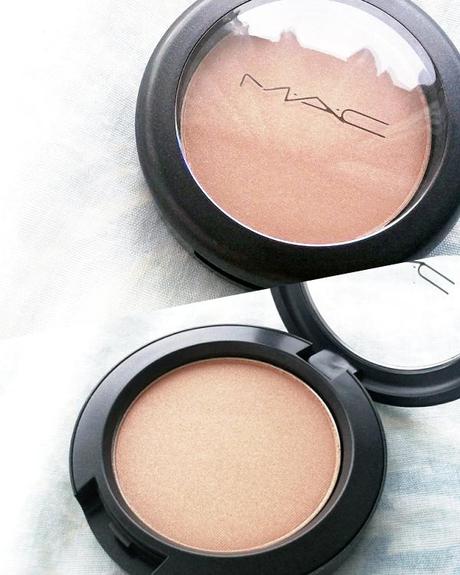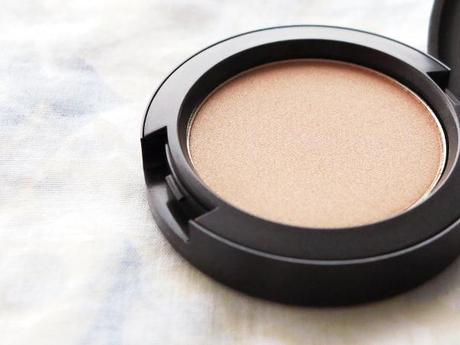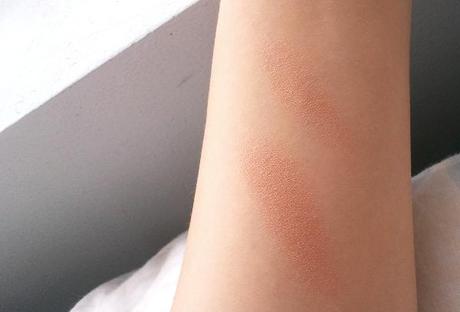 I'll admit Trace Gold's loveliness was quite hard to photograph on myself during the day, but I promise you in person it is noticeable and does make a difference.  It defines cheekbones or cheeks wherever you apply it and the sheen gives the illusion of highlight AND contour in just one product and that hint of color when properly placed is GORJ.  Read more to get the full post and see me wearing my new MAC Trace Gold blush!
It's warm but not overly so, and it would be more noticeable as a glowy blush I think on someone paler than me.  Do you see anything?  Well as long as you can tell that my cheeks aren't "BLANK" or pale, they've got that hint of sunny warmth, that's what I'm talking about.  On deeper skin it would make an ABSOLUTELY gorgeous highlighter or give that awesome beach-y glow.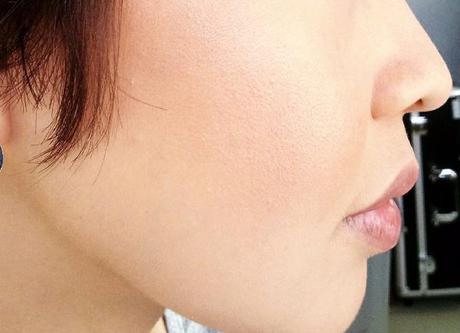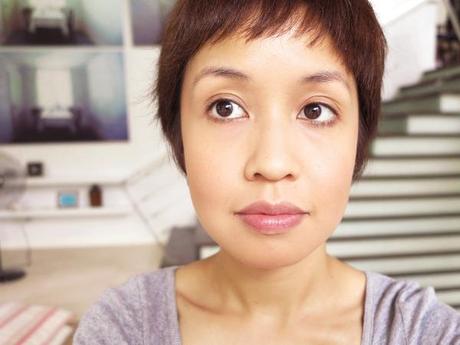 All I know is when I brushed this blush powder of awesome across my cheeks yesterday I was sold, well not till I got to MOA today to get the very last one because this and Harmony, which Mom wanted, were sold out in Rockwell and everywhere else (but I heard there's one very last Trace Gold left in Shangrila Mall, *holds stopwatch, cocks pistol*).  The highlight and contour defining the apple of my cheek below is all thanks to Trace Gold, it achieves both effects for me.  It's subtle and you can totally build with it but the main thing I love is I can have beautifully defined and noticeable cheeks without having to rely on pink or peach.  You get a non-tacky highlight glow effect and a subtle hint of tan with this that defines with soft focus sheen and you ought to try it layered over Tenderling or Harmony…sooo pretty layered as well.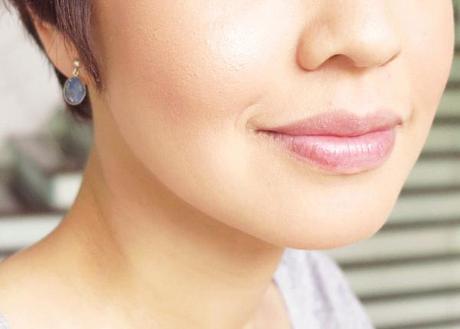 Honestly speaking though if you're not into subtle effects don't go for any of the sheertone blushes, get a satin or matte one instead.   Beautiful, sunkissed cheeks, voila.  Meet MAC Trace Gold everybody. "Hi, I'm MAC Trace Gold…", *unison* "Hi, Trace Gold!"  This costs Php1300.00 from local MAC boutiques and only $20 from the MAC U.S. Website abroad.  Big price diff, yes I know, but I was in hot pursuit and I know I'll hit pan on this.  The saleslady from MAC Mall of Asia  beamed when after she scanned every product in all drawers thinking it was sold out she still spotted the last one in MOA left for me!  Oh by the way, the flawless 2-way powder foundation I'm using that looks like skin in photos will still remain a secret 'til I post about it very, very soon. What'll knock your socks off is it isn't a new product and it happens to be a drugstore find.