I have a tiny post for today - I went along to my nearest MAC counter to see what they had to offer.
I don't really own any MAC products, but people always rave about them so I thought I'd have a little look see.
I came away with two little samples: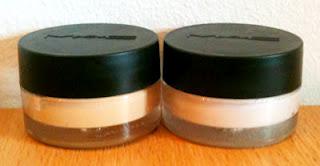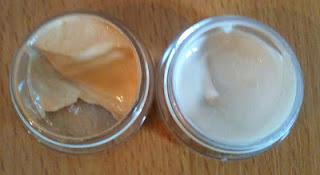 From Left to Right: Mineralise Foundation W20, Strobe Cream
I'm not usually a fan of foundation as it tends to feel really heavy on my skin, but I quite liked the feel of this one.
I've heard great things about the MAC Strobe Cream, so I asked for a sample of that too.
Does anyone have any opinions on wither of these products?
I love the little tubs they came in! Perfect for traveling with - I might have to get some samples from other MAC counters too, just for these!
Grace