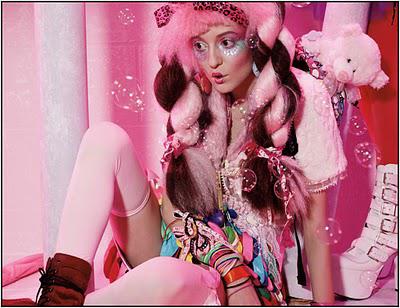 Hi everyone! When I first saw preview pics of Mac's quite Cute collection (ages ago on numerous beauty blogs), I had made up my mind to get one thing, the

Mineralize Blush in Giggly

. The preview pics of it the mineralize blushes with their little hearts just looked too adorable!
When the collection came out, I caved and also bought the

Plushglass in Bubble Tea

. I've been looking for a nude gloss for the past 6 months, and the name and shade of this gloss is so cute!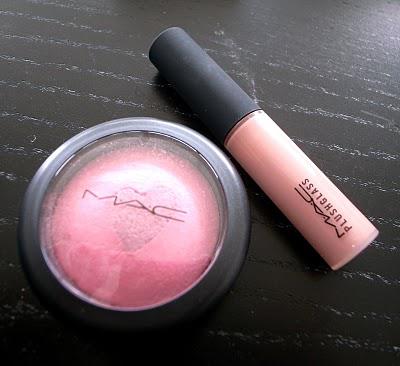 Here are some close up pics of the

Mineralize Blush in Giggly

: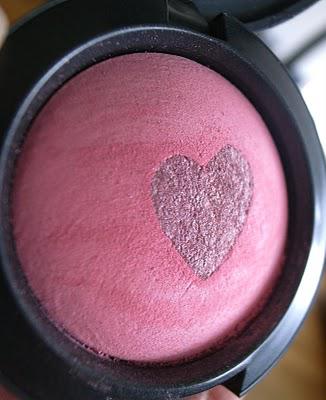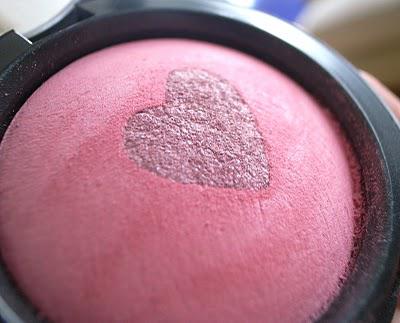 It's a duo toned blusher (I love how the second shade is in the form of a heart!), in light pink and pearly plum. Blended together, you get a

pinky-violet shade

with

subtle sheen

. This blush is quite pigmented as the colours show up strongly. A slight downpoint to this blush was how

powdery

it was. When little bits of powder would get all over the packaging when swirling the blush with a brush. you can see an example of this in the pic above, powder is collecting at the edges of the blush.
Below are

swatches

of the blush: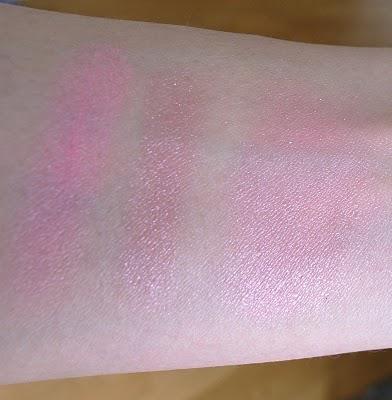 L-R: Pink shade, Plum Shade (the heart), and mixed together
And the blush (both colours mixed together on my cheek):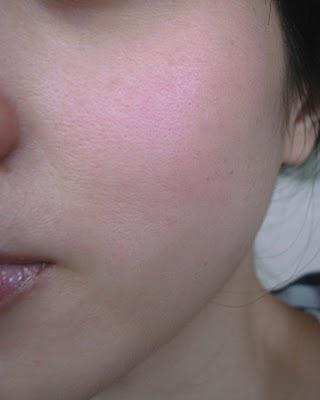 I really like this shade as it brightens up my skin and gives me a fresher appearance.
Next up is the

Plushglass in bubble Tea

. This is my first Mac Plushglass.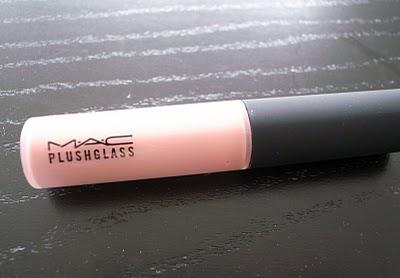 The Plushglass glosses have plumping properties which are apparent with the

tingling sensation

my lips got when I applied the gloss. Bubble Tea is a

creamy pale peachy nude with subtle micro-shimmer

.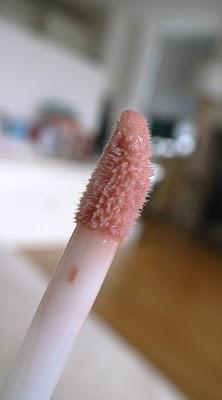 Here are

swatches

of this gloss on my hand and lips: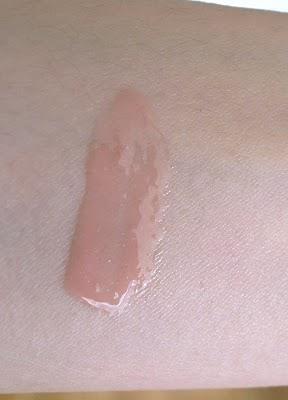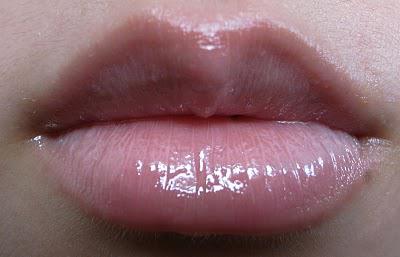 This gloss is really sheer and gives a nice 'nude' look to the lips.