The iPhone 4S protection can cause us problems sometimes. Wondering what the most reliable protective accessory is, you might find it really hard to choose the perfect iPhone 4S case or cover. It is true that the leather iPhone cases may seem like the best solution, but how do you know if this case is of a good quality and, most importantly, how to be sure it offers a good level of protection that your phone needs?
For reliable protection, choose the iPhone 4S leather case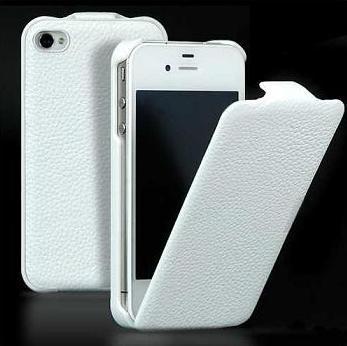 Luxurious Leather Case for iPhone 4S – White
This iPhone 4S case is made of high quality leather. It is very thin and soft, but not at the expense of quality of protection it provides. It is well made, hard and resistant, but flexible enough to keep your phone safe and keep it perfectly in shape. While the leather exterior protects your iPhone 4 or 4S from the daily wear and tear, the inside of the flip covers your iPhone in soft, luxurious microsuede.
An iPhone 4S case that lets you flip open access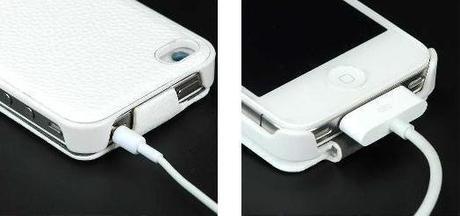 All ports of your phone remain accessible
This flip leather case for iPhone 4 / 4S has a front flip that protects the screen of your iPhone 4S when you travel. Easy to open, easy to close, the flip is a convenient and attractive case solution. It has all the necessary openings that allow you to use your phone as usual, without having to change any detail. Your iPhone 4 / 4S will rest in comfort inside of this leather flip case.
This beautiful white is not the only choice, but we think it is perfect if you have a white iPhone 4S and want something that goes with it. The other colours available are purple and black. A screen protector for iPhone 4S and a cleaning cloth are included.