Thailand is home to an incredible number of luxury hotels – which, consider the amazing and varied scenery, isn't really that surprising. What is surprising, however, is just how affordable some of this luxury can be – sure, there are places where you can easily spend upwards of £300 a night, but there's also a whole slew of gorgeous places for the kinds of prices you'd pay for a pokey room in an old-fashioned B&B back home. Here's just a few of my favourites:
akyra Chura Samui, Koh Samui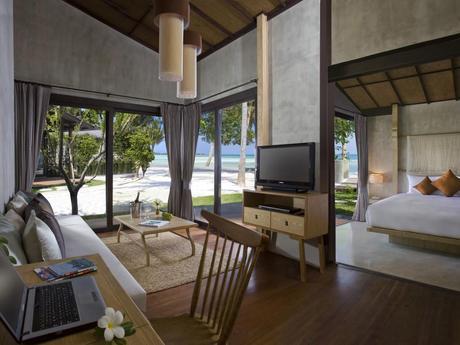 When I first saw the pictures of
akyra Chura Samui
, I thought it was going to be yet another hotel that I probably wasn't ever going to be able to afford to go to. And then I heard the price, and thought I was imagining things. A deluxe room for £55? A one-bedroom suite for £80? Are you absolutely sure? And yes, those are the prices, and yes, they are sure, so this is an absolutely amazing steal. Oh, and then there's the minibar in every room, which is absolutely free, and stocked (and replenished) daily with beers, soft drinks, water, nuts and chocolate – now, that's not even something you can expect in the most luxurious of hotels.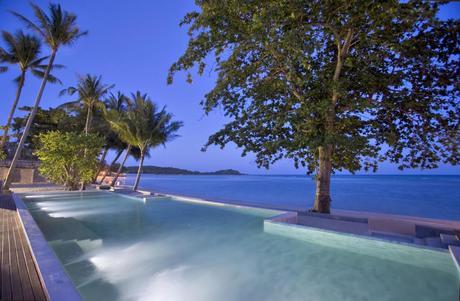 The resort is situated on Chaweng Beach, arguably
Koh Samui
's most beautiful beach (if rather developed) – thankfully, it's at the quieter, less developed end, which means you get to enjoy a bit of peace and seclusion, while only being a short distance from other bars and restaurants. I love the look of the pool, with its fabulous sea views, plus there's also a spa (including a beach sala), a beach bar and a number of places to eat. Rooms vary from deluxe, which look onto a tropical garden, to one-bedroom seaview suites, which a private terrace and garden. A complete steal.
From £50 a night.
The Metropolitan, Bangkok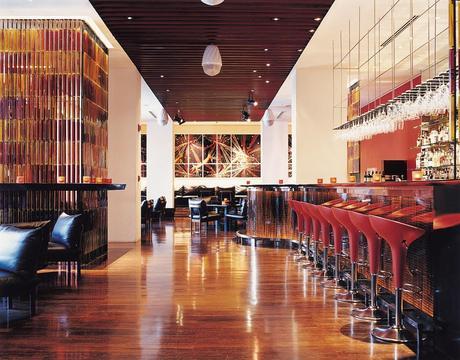 Bangkok is an absolutely massive city, so it's really important to choose where you stay carefully. Personally, I'd always choose to stick close to the Skytrain, which is a great, easy way of getting around the city, and hooks up nicely to the fabulous river ferry. The city is home to countless famous five-star hotels, many with rates to match, but if you're looking to save a few pennies, without scrimping on style, then you can't do much better than the Metropolitan, situated in the city's more upmarket business district, but just a short distance from shopping and nightlife. It's not hard to see why this is such a popular hotel – it's undoubtedly sleek and cool, and offers a real respite from the busy city outside – just what you'll want in Bangkok.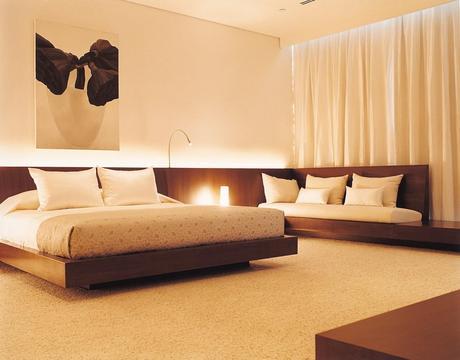 The rooms here are smart and unfussy – lots of dark wood and light fabrics – and, if you can afford it, I'd definitely recommend booking a Terrace Room, which includes a private patio, complete with outdoor shower. You'll want to stay somewhere with a pool in Bangkok, and the outdoor one here is great. The city is full of gastronomic delights, and the Metropolitan is home to the fabulous Nahm, headed up by acclaimed chef David Thomson and serving up exquisite Thai food. This is a great example of how you don't have to sacrifice style or amenities if you're on a budget.
From £82 a night.
De Naga, Chiang Mai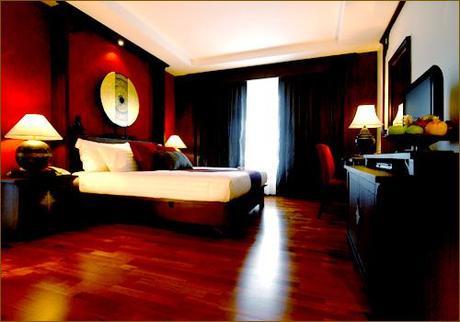 Of course, there's more to Thailand than just beaches and Bangkok, and Chiang Mai, in the north of the country, is one of the most popular places to experience the more traditional side of the country. Though firmly on the tourist trail, Chiang Mai is a great place to visit, and make an excellent base for exploring the surrounding area – whether on a trek, an elephant ride, or a river cruise. De Naga is a fabulous boutique hotel that's right in the thick of the action, while remaining a seclusion that's perfect for when you want to retreat from the city.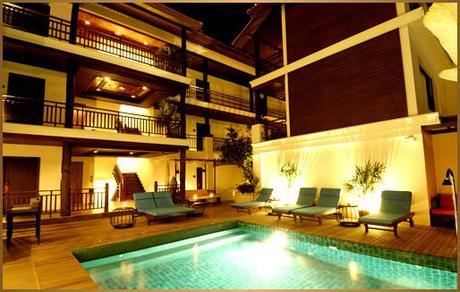 Rooms here are decorated with lots of rich colours and dark woods, and so feel both stylish and rather traditionally Thai at the same time; even the deluxe (the cheapest room category; shown in the first photo), seems rather spacious, or you could splash out on the rather flash Naga Suite (£130/night) for complete luxury. The outdoor swimming pool is the perfect place to cool off after a day out exploring, and drinks can be enjoyed in "Lovers Court"; during the day, high tea is served here.
From £48 a night.
Photos courtesy of akyra Chura Samui; Como Hotels; De Naga Hotel