iPad mini is compact, lightweight, and yet so complete – iPad! It especially appeals to people who need a small, handy and cheap tablet to read news and books, to look up for information on the internet or write e-mails. With its 7.9-inch screen and thin edges, the iPad Mini is compact, thin – 7.2 millimetres – and as it weighs just over 300 grams – it is very light. The display has a resolution of 1024 x 768 pixels, making all existing iPad apps work perfectly on the iPad Mini.
The iPad mini is especially notable for its small size; thinner and lighter than previous iPads, it is even thinner and lighter than most competing 7-inch tablets. Thus, the strong point of the iPad mini is its portability. Weight, size and portability are important factors when it comes to iPad mini, and we have a perfect case for this tiny tablet to make it even more functional and portable!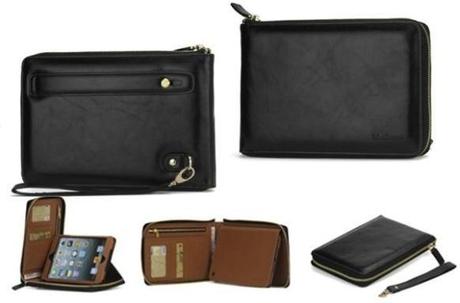 Leather iPad mini case
Luxurious leather case for iPad mini we present today is not just a case – it can also be folded into stand for comfortable hands-free experience. The interior of this iPad mini case also offers many convenient locations for your credit cards or IDs. Golden zipper found on this iPad mini leather case provides extra protection for your tablet and removable strap transforms this case into elegant carrying pouch.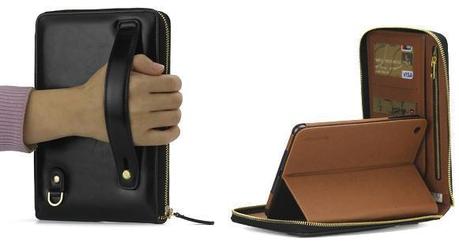 iPad mini leather case & stand
To protect your iPad mini in the best possible way, visit MyTrendyPhone UK and check out our special offers for iPad mini accessories: http://www.mytrendyphone.co.uk/shop/ipad-mini-accessories-206311s.html