High quality products at affordable prices – Luxa2 introduces series of new iPhone 5 cases
Founded in 2009, the company is engaged as part of Thermaltake, a major manufacturer of servers, cooling systems and other accessories for computers. In contrast to Thermaltake, LUXA2 strives to develop products that offer exquisite craftsmanship and aesthetics. These accessories are simple, stylish and unique.
This company currently offers a collection of LUXA2 cases and covers for smartphones and tablets – all these products offer beautiful design and functionality to meet your specific requirements. By combining high-quality materials and modern style, these products are also competitively priced.
Let's meet high quality iPhone 5 LUXA2 case collection:
iPhone 5 Autumn Series Leather Cases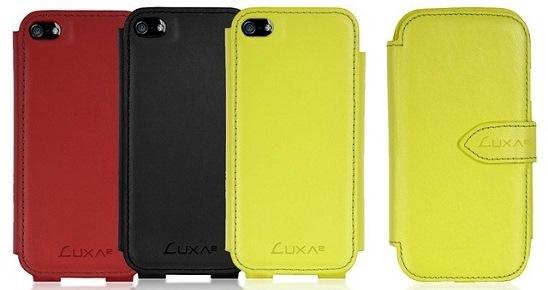 Autumn series is just perfect for the same season, available in various colours, including black, green, red and yellow. This is a wallet-style iPhone 5 leather case with a pocket for money, driver's license, credit cards. Elegant stitching is also a striking element of the design of the Autumn iPhone 5 case. A magnetic closure keeps the front flap closed, and a micro-suede lining keeps your iPhone protected from dents and scratches. High quality leather outer layer is very elegant.
* Price: 26.60 GBP
iPhone 5 Airy Series Leather Covers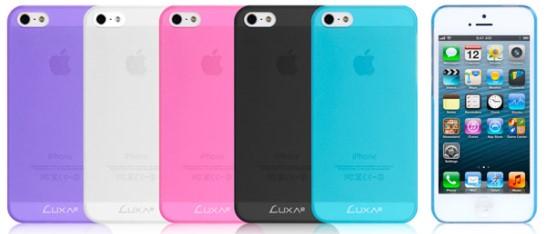 Airy iPhone 5 Case is perfectly designed as the case jacket in Luxa2 collection. This flexible iPhone 5 back cover provides a nice simple design and is super easy to apply and remove. As the name implies, it is very light and fits perfectly the design of the new slim iPhone 5. Airy iPhone 5 Case comes in colourful transparent finish which makes the Apple logo visible on the back of your iPhone! The case is available in different colours, including black, blue and white.
* Price: 18.80 GBP
iPhone 5 Sandstone Series Leather Covers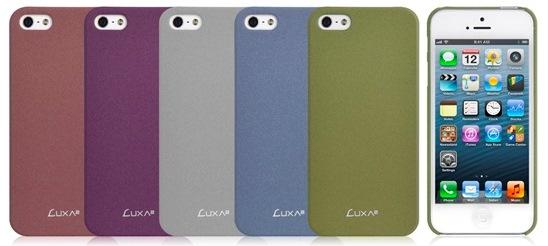 This unique case for iPhone 5 is designed to be lightweight and durable. This flexible iPhone case provides excellent protection without adding additional weight. This snap-on cover is easily and safely applied around the phone. All cut-outs are precisely made in order to provide an easy access to iPhone. Sandstone iPhone 5 Case comes in 5 beautiful colours, including blue and grey, and is made of high quality material that protects your iPhone from minor bumps and scratches.
* Price: 18.80 GBP