Sex Bomb from Lush is a gorgeous looking bath bomb the ombre blue to purple and finally going into a bright pink around the back is a perfect setting for the wonderful petals set in the middle. It is quite fragrant with jasmine, ylang ylang and clary sage, which gives off a beautiful sweet and floral scent - what more would you expect from a lush product!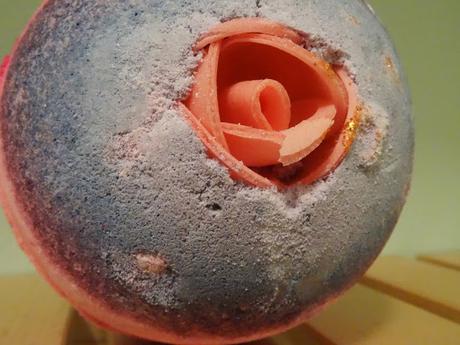 I didn''t know what to expect from this bath bomb, as each one is so different, from the explosive Intergalactic to the soft and subtle Butter Bear. 
When first plunging this into the hot water it sunk and all of a sudden bright pink was pushed towards to the top of the water. When the color started to expand it began to get lighter in color - more of a pastel pink. 
The bath turned a beautiful pastel pink/purple hue and to my surprise the petals that were once solid in the middle of the bath bomb are now floating around my bath in a light pink which was very calming to watch float around.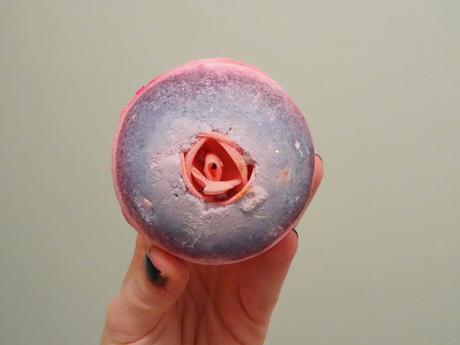 You could see all of the oils being swirled into the water, which let the scent fill my bathroom. Once in the bath I could feel my skin being supple and I started to relax - the Jasmine is good for easing stress and anxiety and Clary Sage clears the mind.
After my bath I felt very relaxed and I slept very well that night. Another gorgeous and unique bath bomb from Lush, I will definitely be buying another one to add to my bath bomb collection! 
Have you tried any bath bombs or other Lush products recently that you just love? x