Aye!  Hello there from the land of four leaf clovers, good beer, and a hearty accent.  I'm in Dublin, Ireland and will be traveling the next couple of weeks to different parts of Europe!  So you'll have to pardon the absence of posts in the last few days because I received my 3rd visa (the Irish one) on the day of our flight.  It was nothing short of a miracle. I didn't want to bring along bottles of shampoo and neither did I want to pollute the earth with more sachets…so I purchased this lovely organic Seanik Solid shampoo bar from LUSH a few months back and thought this might make shampooing a lot more hassle free on trips and gosh I decided to blog about this randomly here in Ireland and who knew it had Irish moss seaweed.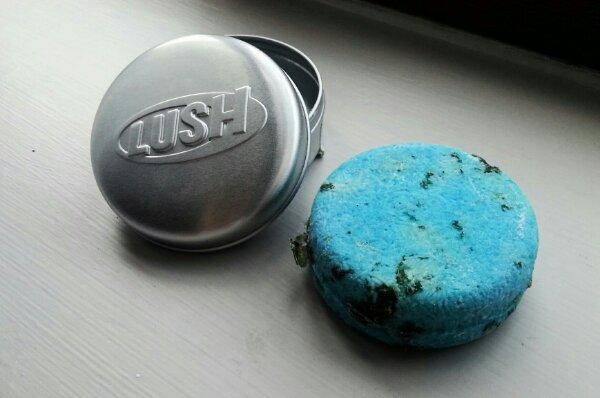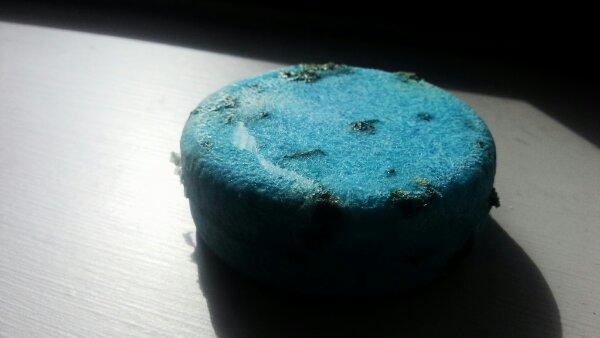 "Add oceans of shine with this mineral-rich, sea salt volumizing shampoo. Like a trip to a blue lagoon, Seanik is made with the best ingredients from the sea; softening Irish moss seaweed, and Japanese nori seaweed to make your hair soft as silk from root to tips, and sea salt to give body and volume to hair that's fallen flat. One seriously sexy shampoo, we added lemon oil for extra shine, and the exotic far eastern fragrance of sensual mimosa and jasmine oils to bathe you in the heady scent of tropical flora all day long."

Features
• Sea salt for body: Mineral-rich sea salt boosts the volume and shine of limp, lifeless hair.
• Sea what? Softening seaweed strands infuse as you lather, and protein packed nori seaweed is particularly effective at helping care for your scalp.
• Scent and shine: Lemon adds loads of shine, and exotic florals scent your locks.
This vegan Seanik Shampoo bar smells a bit different before you use it but is pleasant enough when you lather it up well.  You use it like a soap bar but on your head. I like to rub it for about 10 seconds on top of my head with the shower running then lay it aside and continue the task with my hands.  It's  It's not a melty bar either and as soon as it's away from water will dry up nicely. My head feels clean, smells nice and my hair clean without feeling stringy.  It's actually one of those things you can give to a guy friend and he'll probably think it's a really good idea. It costs about Php495.00 when price is converted, shampoo bar tin sold separately.