Whilst our recent trip to Brighton we went into the newly refurbished Lush store, to get some goodies. I have used Dream Wash before however I've always had it in the usual packaging, after speaking with the assistant I found that they no longer sell that version and only sell it in the roulade form.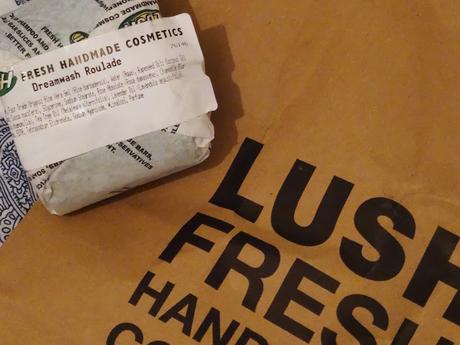 I wasn't too sure about it at all, but I thought the product will be the same so I decided to buy it and give it a go. Usually I love every lush product I use however I am finding it very hard to get on with this. Upon first use I wasn't sure what the green thing around it was for, it feels like a wax and I'm guessing it was there to keep it from drying out? If anyone knows please tell me! I'm guessing they have gotten rid of the plastic packaging because of the waste it causes.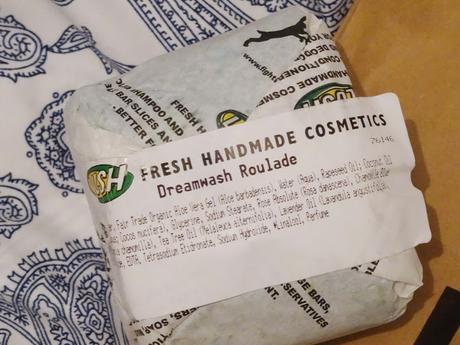 Thankfully I still had the packaging from the last dream wash I bought so I have put it in there to keep it fresh - I feel - like a lot of their cleansers/soaps that have not got any packaging - that when I leave it on the side of my bath it just gets very messy and I don't like leaving it there.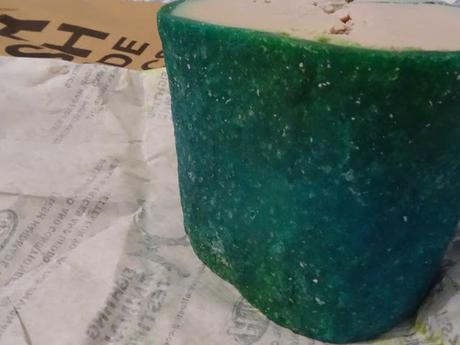 I love this product generally as it helps to calm my skin when I have bouts of eczema which is great and it also makes me feel so clean after using it! The smell isn't great, well it doesn't really smell like anything, but thankfully other products from lush make up for the lack of scent! 
I would say to buy this product if you have any skin problems as it really helps mine but just realize that you may have to get a container for it as it is quite messy without one.Have you ever tried dream wash, what do you think of the new (lack of) packaging? x