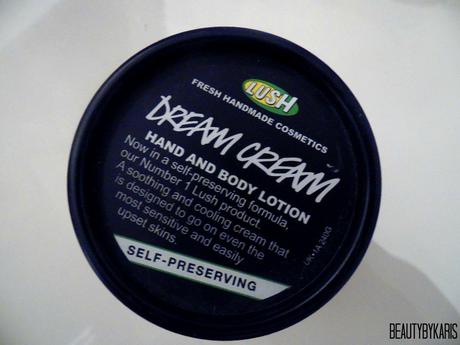 Hey There,
Well what can I say about Lush Dream Cream, apart from the fact I bloody love it!! I thought I had found my favorite body cream from Garnier, until I came across this little wonder from Lush. It came in my goody bag from the Southampton Lush event and it is still going, (Well just about). The cream is very thick, and hydrating, (Just what I expect and want from a body cream), it is very soothing, smells lovely, (Would you expect anything less from Lush?), but isn't too overpowering.
After reading up on the benefits of the Dream Cream, I can now see why my skin seems to love it so much. I'm someone who has suffered from eczema in the past, but still has sensitive skin, so I have to be careful with what I put on it, none of this 'chuck on what I can find' kinda malarkey, I've got to study the ingredients. Lush Dream Cream literally contains the perfect ingredients, Oat Milk, Rose Water, Chamomile Blue Oil, Cocoa Butter, plus the rest. All of which are there to balance, soothe and calm the skin.
Even if you don't have sensitive skin, this body moisturiser just feels so nice, and nourishing on. It most certainly will be making its way back on to my beauty shelf again, and again.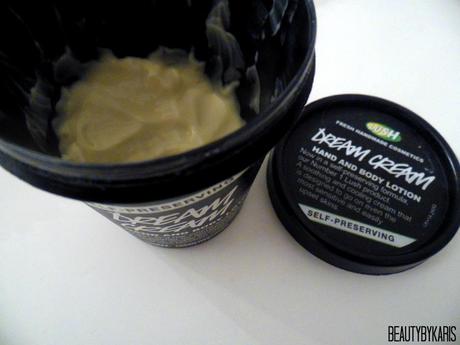 Have you tried Lush Dream Cream? What is your favorite body cream?
Lots of love,
KBxx