hey everyone,
got another lush item to show you
the dragon egg,
now im guessing this is inspired by harry potter because when you get the sticker that explains what it is it talks about harry potter, so i was eeee im having this,
im like a crazy harry potter fanatic.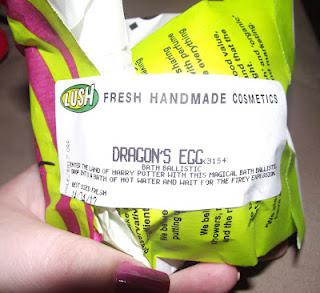 this is sooo cool, it just looks like a normal white bath ballistic, (bath bomb) until it goes into the water.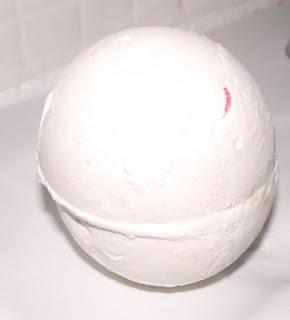 when you first drop it in, it fizzes just like a normal bath ballistic, then something strange happens (haha), little bits of coloured paper i guess start to appear in the water, green, purple, orange and pink i had, there is spouse to be popping candy in them aswell, but i didnt hear any, i never do with these, so maybe i always pick the one without any in, and then the magic happens.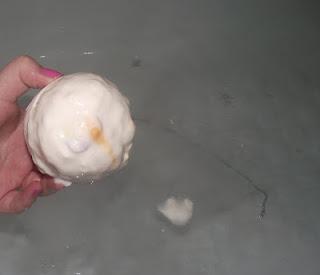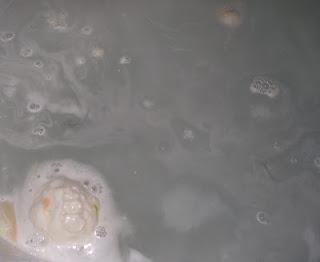 as soon as it gets to the middle, it starts to turn the water orange, covered by the white is a huge orange center, that looks like fire basically, it spills out of the bath bomb making you feel really warm.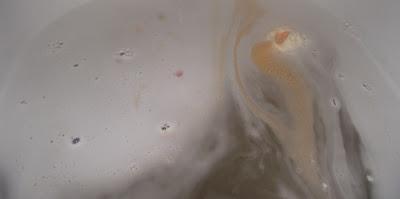 this bath bomb lasts for ages!!, and i love it soo much, i think ive had about 4 in the last year, and it makes your bath feel like magic, which im guessing its spouse to do, being loosely based on harry potter. oh did i mention it also makes your water glittery, wow!
Like an everlasting gobstopper, this ballistic keeps on revealing layer upon layer of surprises. It gives up its gifts in an unfolding drama, leaving you in a bath of molten gold. Along the way you will experience a firework display of colour, a fiery crackle of popping candy, a swirling landscape of creamy foam and a drift of paper dragon scales.
jasmine, citrus and bergamot fragrances complete this amazing bath bomb. i hope you all give it ago, at £3.15 for this amazing thing i hope you do tell me if you've tried it? and tell me what you think? xxx