I'm a big fan of organic and natural beauty products which have come such a long way over the past few years. I have extremely sensitive skin and often have allergic reactions to many of the big beauty brand products. I can't even look at Bobbi Brown cosmetics without my face swelling up! This has led me to search for products containing the least number of chemicals possible
but
 I want products that are still effective or else whats the point?
My absolute favorite organic beauty website is Lucy Rose. They have a fantastic selection of brands to choose from including some you might have heard of like Burt's Bees and Weleda but today I'd like to tell you about their fantastic Lipstick Amnesty offer.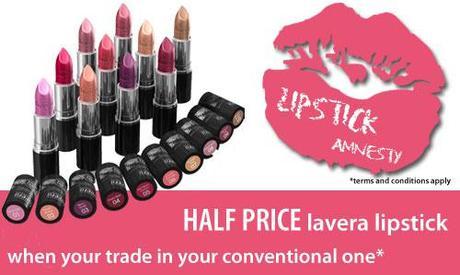 Image from Lucy Rose
Until the end of February if you send Lucy Rose any of your conventional lipsticks they will give you a voucher for 50% of one of Lavera's healthier organic lipsticks. That equates to a saving for over £5 per lipstick!
All Lavera products are 100% free of synthetic perfumes, colourants and preservatives and none of their products or ingredients are tested on animals. The lipsticks are also carmine free! If you don't know what carmine is I suggest you read this wiki post but in a nut shell it's insect bodies boiled in ammonia to give a bright red pigment! It is often labelled as E120 on make-up and in foods. This made me look at my expensive MAC lipsticks a little differently! (Although I still love them, eeek!)
Lavera lipsticks come in a variety of gorgeous shades from deep purples to berry reds, frosty pinks and subtle nudes.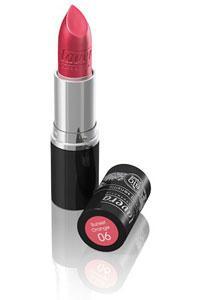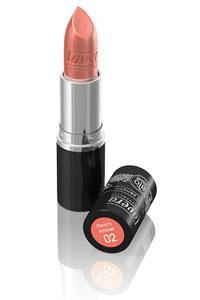 Images from Lavera
Are you tempted to give them a try?
Lisa x