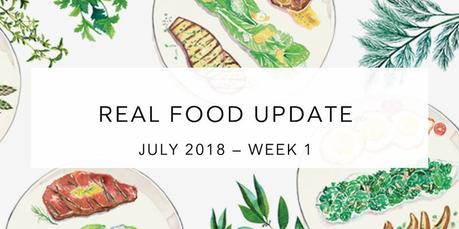 This week, we summarize the top five news articles and studies in the low-carb realm, plus, some additional reads and inspiration, including the wall of shame.
News and emerging science
Wall of Shame
Good news for Seinfeld fans... In an effort to boost flagging sales, McDonalds to begin selling muffin tops for breakfast. Caution: muffin tops can lead to muffin tops.
Which is the worst of these terrible food trends: Coca-Cola Slushies in a Pouch, Tide Pod (yes, laundry detergent capsules) Inspired Cuisine, or Charcoal Activated Vegan Croissants? You decide.
Coming soon to a grocer near you... JUST Egg. This product does not contain 'only eggs' but, instead, contains no eggs at all. Another highly processed protein replacement coming your way.
Jello introduces "build+eat" kits. So you can play with your sugar before you eat it... parents beware.
Make. It. Stop. Pumpkin Spice Frosted Flakes coming to grocers this fall. They really are grrrreat... NOT.
Want more?