She was Lo, plain Lo, in the morning, standing four feet ten in one sock. She was Lola in slacks. She was Dolly at school. She was Dolores on the dotted line. But in my arms she was always Lolita.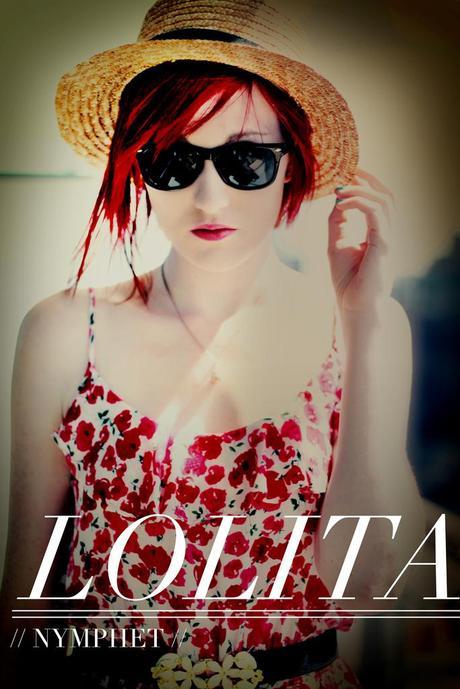 Romper // Forever 21 // Belt // Modcloth // Shoes // Titania Dreaming // Necklace // Forever 21  //  
// Earrings // 
Forever 21 
// Hat //
Ardene //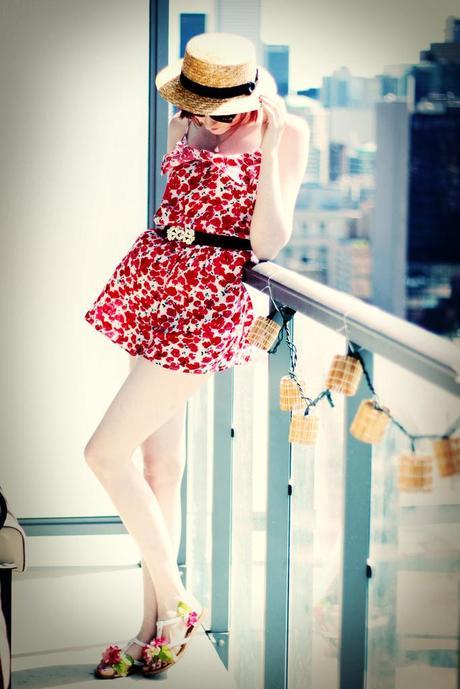 Lolita is one of the most compelling and complex novels I've ever read and the nymphet style that sprung out of its inception is something that we're seeing represented in the fashion industry a lot this season with Rompers and other younger trending styles. The style, just like the girl, is girly, feminine and slightly juvenile while also being flirty and just a little bit
risqué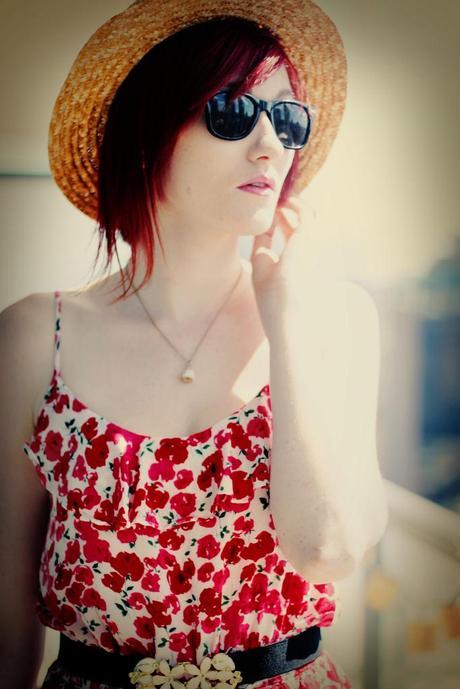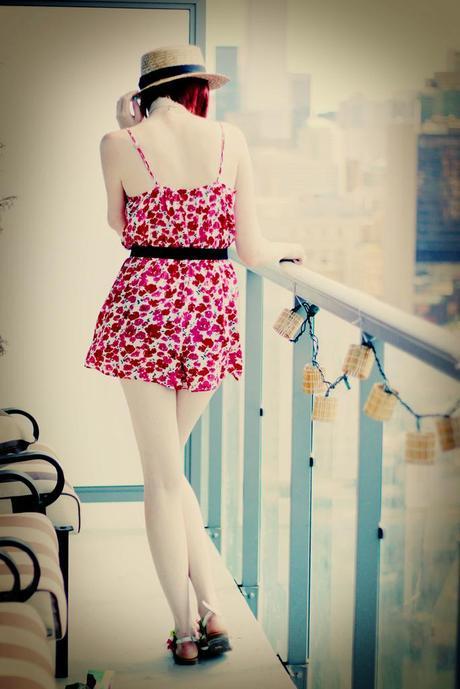 Rompers are one of those things that took me a while to come around to. But when it's really windy out and you can't be bothered to keep two hands on your dress to keep if from blowing all over the place, a romper is the perfect substitute. Rompers are essentially a onesie that looks like a dress and reminds us all of our childhood when these pieces were mainly worn by kids. The new application of this style to adult fashion was something entirely inspired by Lolita's nymphet convention.  This adorable romper from Forever 21 Canada has the perfect balance of tiny florals and bright pink colouring with a more casual shape and yet elegant neckline. And the way that the back of the dress rides up just that little bit higher without revealing too much since the shorts won't allow it to move around like a dress, adds that slight ounce of sexual precociousness that the Lolita character is all about. I can't see that everyone who brought this fad back this year wasn't heavily into reading
Vladimir Nabokov
...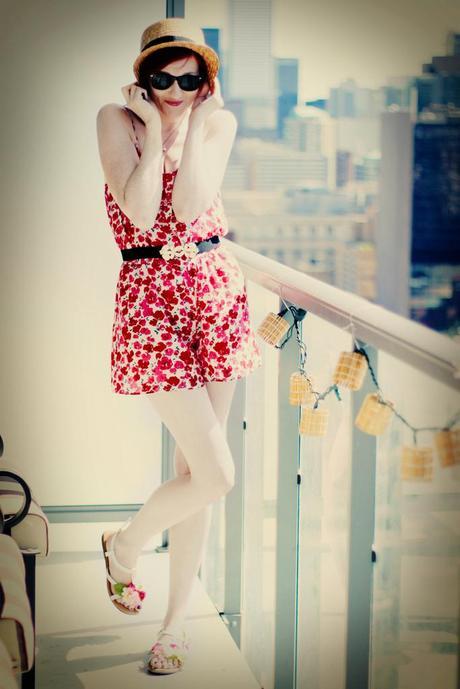 One of the most classic images of Lolita, represented on film by the wonderful director by
Stanley Kubrick, features Lolita sunning in her garden with a gorgeous wide brim hat. I interpreted that image into my own look by throwing on my favorite summer hat whose black bow matched perfectly with the black belt cinched around my waist. Playing out and about in the sun, this outfit was the perfect little play dress for one of the last hot and humid days we're going to have this summer in Toronto. And with my pretty floral covered sandals and cupcake necklace, I felt just like a big little girl.