L'oreal Paris has been bringing in bang on products to the Indian market off late. Their latest launch

L'oreal Skin Perfect Creams for 20+, 30+ and 40+ age groups

is already making waves in the market.
L'oreal Collection Star Pure Red Lipsticks were launched in January this year which had a variety of reds to suit each woman's red lipstick needs and was handpicked and endorsed by L'oreal ambassadors from all over the world.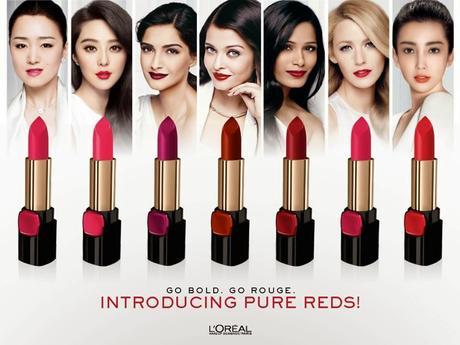 Red lipsticks definitely make a woman feel confident and beautiful and "a red for every woman" surely sounds exciting!
I have the shade "Pure Rouge" in the blog today chosen by Frieda Pinto, fashion's favorite child.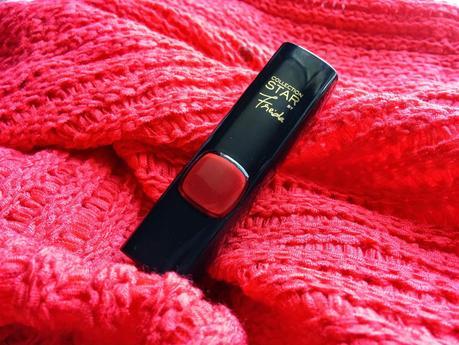 PRICE
- INR 995
Loreal Paris Collection Star Pure Red Lipsticks come in a shiny black packaging with a color-coded window on the bottom. Each lipstick also bears the autograph of the stars endorsing them.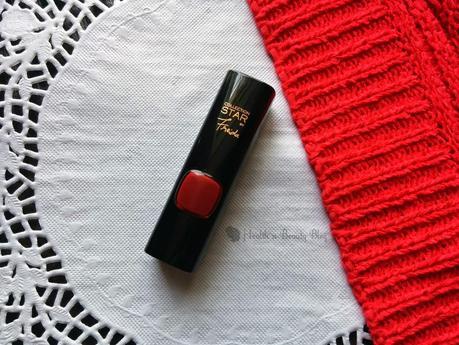 "Pure Rouge" is a brilliant, true red that looks very similar to the cult favorite MAC Ruby Woo. 
The formula of the lipstick is creamy and glides like a dream on the lips. It settles to a semi-matte formula later so proper lip exfoliation and a lip balm underneath helps. I have worn this in extreme winter and snow conditions in the US and never had to complain about feeling dry on the lips.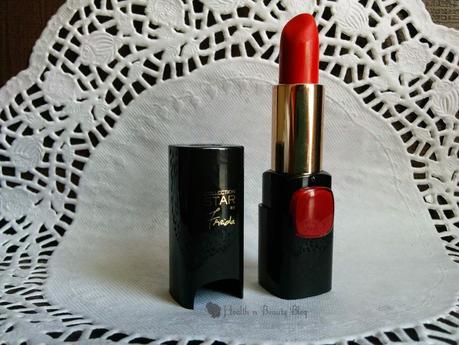 "Pure Rouge" shade is packed on the pigmentation department as well and one swipe is enough for gorgeous red lips. The lipstick stays put on me easily for 5-6 hrs. even with food, drinks and snacks.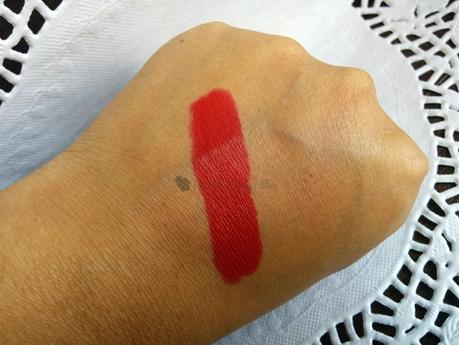 Here you go with the LOTDs - 


L'oreal has delivered on all the fronts with these lipsticks and there is nothing I can complain on!
Some of my friends have issues with bullet breaking from the base or melting just like how we heard about L'oreal Moist Matte Lipsticks earlier. Mine hasn't shown signs of it but I feel L'oreal should look into this concern of the consumers.
At 995 bucks, this is a great bargain! For once, I am not going to complain the pricing point of a drugstore lipstick. I am looking forward to try "Pure Garnet" by Sonam Kapoor in this range.
This has become my current go-to red lipstick! Step aside MAC Ruby Woo & Russian Red - I have a new "Star Red" here!
You have to try this lipstick - to believe how amazing it is! As L'oreal says - You're worth it!
PR Sample. Honest Review.