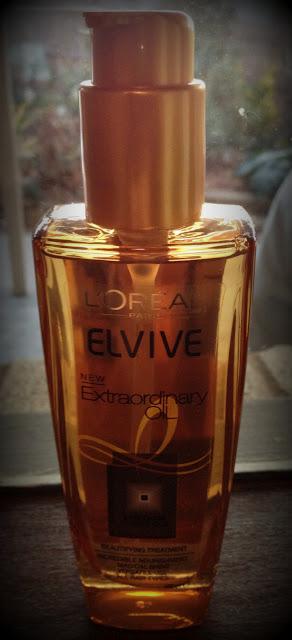 Extraordinary Oil
Hair oils are one of my favorite hair products to purchase and test out at the moment. Now my hair is starting to get a little longer I can really experiment with new styling products.
Extraordinary Oil is Loreal Elvive's offering to the ever expanding hair oil market. The product claims it is a 'beatuifying treatment' that provides incredible nourishment and magical shine for all hair types.
What first attracted me was the beautiful packaging. I am a sucker for good packaging! The product comes in a glass bottle which instantly makes it feel more expensive than it actually is. The bottle is 100ml which is quite a generous size for the $19.99 AUD price tag.
The fragrance of this product really got me at first I couldn't quite put my finger on the scent. The scent is very woody and musky it's quite an unusual scent but I really enjoy it. Sadly the scent doesn't linger in the hair though.
The viscosity of this oil is somewhere between Mythic Oil and Moroccan Oil. It is a little more heavier and richer than Mythic Oil but not as moisturising and nourishing as Moroccan Oil. You can use this oil as a pre-treatment prior to washing your hair, in wet hair following washing or on dry hair as a styling product.
I actually think I prefer the Extraordinary Oil to the Mythic Oil. I really enjoy the richer texture and scent of this product. I will continue to use the Mythic Oil primarily as a styling product on dry hair and save the Extraordinary Oil for a leave in treatment. 
You can find this at Priceline in Australia it retails for $19.99 AUD.