Hello everyoe. I am reviewing today a much loved ad a cult eyeshadow palette across the globe. Its the Lorac pro palette. Look forward to LORAC PRO PALETTE REVIEW, SWATCHES, MAKEUP LOOKS from this post. Its not a newly launched eyeshadow palette, but its the oe I have been drooling over for a log time. But since eyeshadows take forever to get finished and they never actually do, I had a lot of eyeshadows waiting for turn to be used up I was delaying getting this. But I gave in, ad boy am I glad or what. So lets begin the review for Lorac Pro Palette.
Price: USA $42
Packaging: It comes in a cardboard box with a small size eye shadow primer , but the actual eyeshadow palette is very sleek. Its very travel friendly as it doesnt take up much space and the assortment of colors makes it a very versatile palette.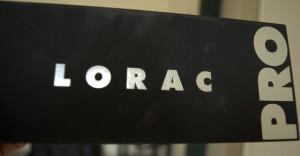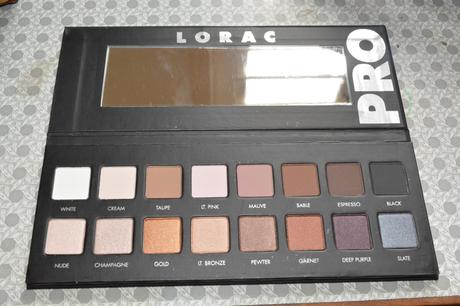 Pigmentation: 16 eyeshadows and all are awesome in pigmentation. Usually what happens is the lighter shades dont show up that well on my pigmented eyelids. But I am loving the lighter shades are equally awesome and pigmented. I do have a few favorites though. My absolute favorite is Sabel. I love this eyeshadow, this eyeshadow was the most driving factor for me to buy this palette. Next I love Gold a lot. Its an intensely pigmented pure gold eyeshadow. Its just beautiful. I actually love all the colors. Even the lighter colors give an opaque coverage, you dot need a lot of product to get the job done.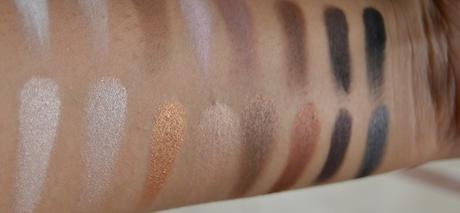 Texture: Oooooo…. These are all so buttery soft, not a least bit chalky, not even one of them.  They are more like cream to powder finish, they go on so smoothly just like butter, and because of the intense pigmentation you need very little eyeshadow. All the eyeshadows int his palette bled like a dream, so easy to blend them ad just swipe gives you an opaque coverage, what more do you want?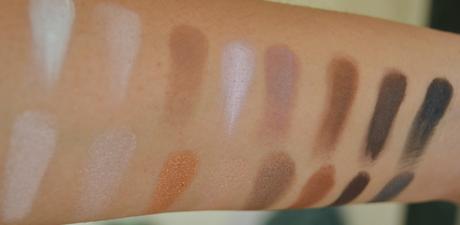 Staying Power: All the goodness in texture, packahing and pigmenation will be of no use if the staying power of the eyeshadows is not great, but worry not that is not the case with these. I have been using this palette sincerely for the last few weeks and there have been days I have worn these eyshadows for a good 8 plus hours. Ad my eye makeup was intact. No creasing what so ever. Woot, woot!!!

Lorac Pro Palette
Overall thoughts: If you havent already guessed it then let me say it I freaking love this palette, its awesome amazing ad worth every penny. I love that this one palette is sufficient for day time look or ight time look, smokey eyes, wedding/party makeup looks.
I have also used a couple of eyeshadows as a highlighter and the matte brown for filling my eyebrows and for some contouring as well. This palette has the perfect balance of matte and shimmery shades.  So its kind of a multipurpose eyeshadow palette. I highly recommend it. You have to have it. And trust me you wot regret getting this one. If you have to have only one palette then I would say go for this one.
Until next time…
Here I have done few makeup looks using the lorac pro palette.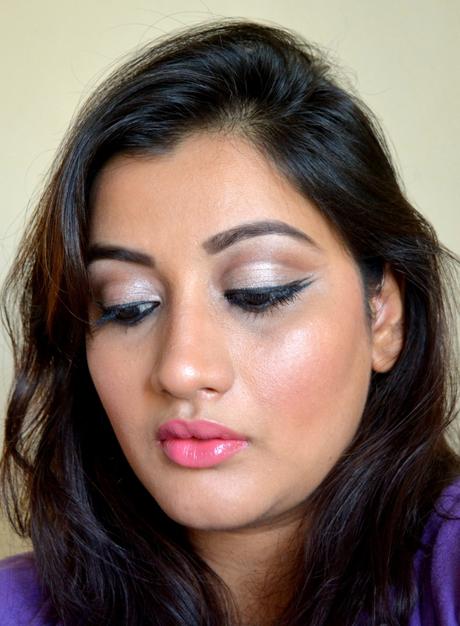 CUT CREASE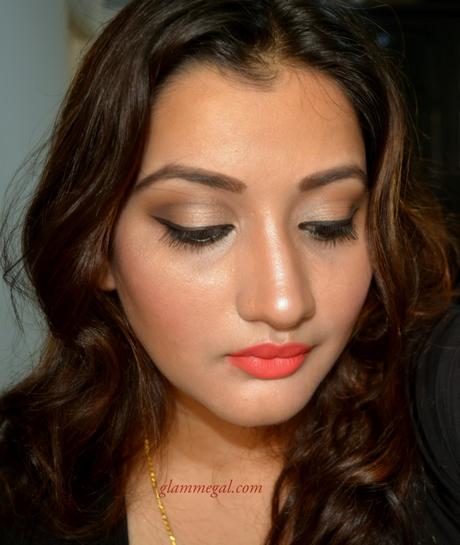 DAYTIME GLAM MAKEUP
I also have a you tube on the second look. Here is the link for the same.
Related
You Might Also Like
INGLOT FREEDOM SYSTEM RAINBOW EYESHADOW 102 REVIEW
COVERGIRL TROPICAL FUSION EYESHADOW: THE PERFECT SPRING EYESHADOW PALETTE
L'oreal Infallible Eyeshadow Endless Chocolate Review : Best eyeshadow for Brown Eyes
LOREAL INFALLIBLE EYESHADOW COSMIC BLACK REVIEW , SWATCHES AND FOTD
T MART : 12 COLORS EARTH TONE EYESHADOW PALETTE, DUPE ALERT
LORAC MATTE SATIN EYESHADOW SOCIAL REVIEW AND TUTORIAL
LORAC EYESHADOW GARNET REVIEW
L'oreal Hip Eyeshadow Duo DASHING 917 REVIEW with TWO EOTD looks
Tags:
lorac pro eyeshadow palette, lorac pro palette review and swatches, makeup using lorac pro, must have eyeshadow palette, review, swatches