This "Lip Of The Day" collection is the last of it for April 2012...Enjoy!
(L to R)

Bold And Brash

,

Ban This!,

Harlot

,

Gimme That

,

Vivid Desire

,

Ophelia

,

Melon Punch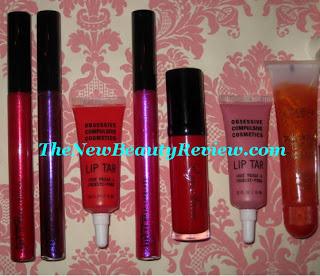 Bold And Brash, Dare To Wear Lipglass (MAC) I got all 4 of the Dare To Wear Lipglass glosses at once because I couldn't just get 1. They were SO intense I knew I'd use them all. I will wear this sizzling red alone but it works best over a bright

red

lipstick. It looks like

red

glitter! It's definitely a fun

red

so I always wear this to go out or for work. I think these were just part of a specific collection so I doubt if they're still for sale but MAC always has similar products in the works. Either way, the crowds go

wild

when I step out with this beauty!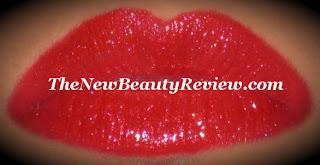 Ban This!, Dare To Wear Lipglass (MAC) Times like these I wish I had the time to obsess over taking the perfect picture because I'm not sure you can grasp how lovely this is by this shot here. This is a stunning

purple

with hints of

blue

. I will wear this alone or as a lip liner to deep

pinks

.

Love

it!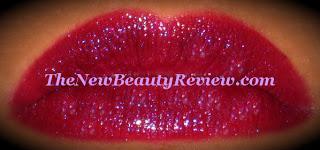 Harlot, Lip Tar (OCC) I got this sweetie at The Makeup Show LA this year & was surprised I didn't already have it! It's a bright

orange

that has no problem standing on it's own. I would use an

orangey red

lip liner (like

Redd

from MAC) to deepen this. I've worn this with minimal makeup and it pulled my look together so well. I used it on a client this week who never wears color on her lips & she

loved

it too! Naturally ;-)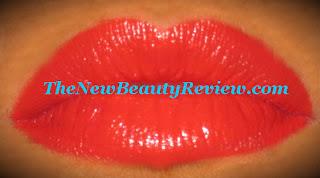 Gimme That, Dare To Wear Lipglass (MAC) This

hot pink

is so bright after 1 application that I had to get a picture of it as is. It's a pretty 

hot pink

with

blue

undertones so this would go great with soft makeup and maybe a thin line of

blue

liquid eye liner. It's also another color that you can wear alone to brighten up any soft look or go punk rock chic & pair it up with dark smokey eyes. The texture of these glosses is creamy & smooth. I knew what I was doing buying all 4! Lol!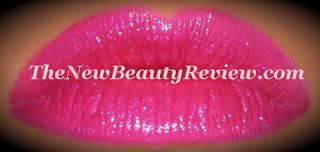 Vivid Desire, Luxury Gloss (Ego Faces) I got this sultry lip gloss a few weeks ago. I met Flo (Ego Faces owner) on twitter & let her know I wanted to try her products. I picked a few items and this gloss blew me away!! First of all, it's the silkiest lip gloss I've ever used, and I've tried 100's. There's something about the texture that I can't say I've ever felt before. The flavor is like a mix between

bubble gum

&

cinnamon

, also something I've never had before. It's super shiny and the color is so

seductive

! This is a must have for every makeup case!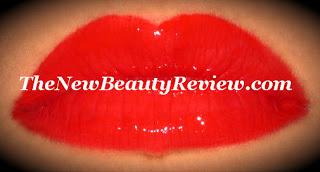 Girl Talk, Lipstick (GlamourGirlNYCosmetics) I met Bridget (GGNYCosmetics owner) on twitter as well. We met up and talked for hours about makeup and life. She's a beautiful, focused woman who has created something for women to really feel good about. (Hi Bridge!!Xo) I can't wait for her product line to launch soon!!! She gave me a lipstick to try before the line has even launched (lucky me!) so I did not include it in my pic above. Wait until you see it, you'll

love

everything! That's a promise ;-) The texture is nice & smooth! I chose to wear this feminine pink alone so you could see how delicate it is. It's the

perfect pink

!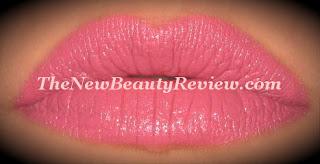 Ophelia

, Lip Tar (OCC) I also got this beauty at The Makeup Show LA and it quickly became my new favorite. lip tar. It's a very chalky pink but on me it settles into a nice

baby pink

. I

LOVE

this color! I've used it so many times on myself and clients, we all 

love

it! In fact, the last person I put it on, went on the website on her phone to order it, that second! Lol! I wore this with liner and without, depends on what I'm wearing and how tan my face is (using bronzer of course) ;-)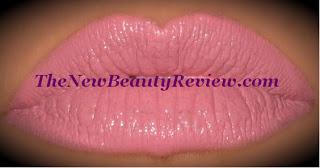 Melon Punch

, Color Juice Lip Gloss (L'Oreal) I've said it before but I really l

ove

L'Oreal products. These glosses have been around for years now and I have more than a few. This formula smells so good and leaves your lips looking plump and shiny for hours. I've been on a

tangerine

kick for a few weeks now and pulled this out of my bag of tricks to show how perfect it is for summer. I wear this alone but recently put this over Harlot, Lip Tar (OCC) for a client and she went gaga over it!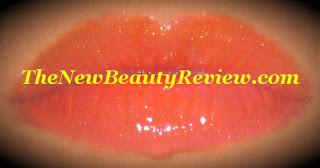 (L to R)

Sugar Rose

,

Watermelon Fizz

,

Quartz

,

Pink Parfait

,

CB 96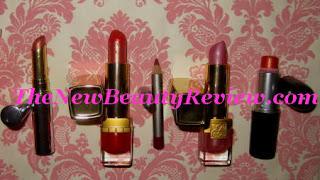 Sugar Rose,  Juicy Rouge Slim Lipstick (Lancome) I got 2 of these slim treats from a friend a little while ago. She's thought I'd

love

them and she was right! They're so subtle but glimmer so beautifully in the light. I wear them during summer months especially because the

gold

warms up my face. They're almost like a tinted balm but more intense. I like to wear this with no liner so the true color can pop!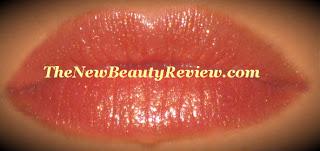 Watermelon Fizz, Pure Color Crystal Lipstick (Estee Lauder) What I

loved

about this lipstick when I first saw it was the

gold

coating it had all around it. If you look closely (not that I'm counting on you seeing them bc my picture taking skills could use improvement), there are little

gold

stars on the lipstick, I'm such a sucker for that stuff! Lol! So every time you apply, you get traces of gold on your lips. Not too shabby! Also, it's not an intense application but more of a glossy texture. I like to wear this as is too because it doesn't need enhancements :-)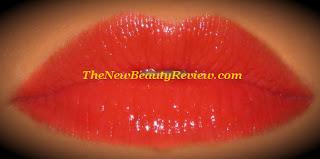 Quartz, Lip Liner (MAC) Pink Parfait, Pure Color Lipstick (Estee Lauder)

Quartz

is always my "go to" lip liner for when I want to deepen light

pinks

. This color lipstick is actually very light but when I add the deep liner, it adds dimension to my lips and brings attention to the center, making them look bigger. Tricks of the trade ;-)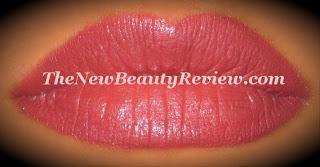 CB 96, Frost Lipstick (MAC) I decided to use this as the "Lip Of The Day" because I featured a nail polish that matched it almost perfectly, so I thought it would be cute. (Hot Tamale) This color is extremely similar to

Jest

(Lustre lipstick-MAC) and I featured it in a past "Lips" post (Jest review) If you look quickly, they look identical!

CB 96

is deeper, it has a pinch more

red

. I wear this with either light or heavy brown, shimmery smokey eyes or just as the center of my look.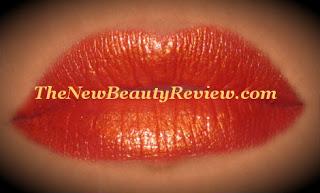 I have so many more ideas coming up so stay tuned!!!
Keep it Prettie!
*Stephanie*