Whoever said "Loose Lips Sink Ships" was right, they do. However, here, in My world, "Loose Lips Share Tips" so....as some of you may have seen, I've been posting "Lip Of The Day" pics on Pinterest and facebook which both stream to twitter.
Lips are such an important part of makeup and pulling a look together for me and because of that, I find I have more lip products than any other makeup item. I have 100's and that's just for me, not counting what's in my kit!
I might have mentioned that someplace already but anyway, I'm saying it again! I wanted to show different lipstick/lip liner combinations and glosses to spark ideas because I never seem to run out of them!
I'm not sure if I'll do round up blogs ever week or month but I'm going to start putting them all together in a blog and telling my "Lip Of The Day" tales.
You'll notice I use Spice, lip liner (MAC) with a lot of lipsticks/glosses because it really serves more as a contouring tool. It's good at taking down the brightness of a color, making lighter colors "pop" or simply giving my lips definition. It's the equivalent to a "Taupe" eye shadow. We all have one and we all use it for something!
It's neutral enough to work well with most, if not all, skin tones.
I have 13 for this month because I started in the middle.
Spice, lip liner (MAC)
Please Me, matte lipstick (MAC)
*I usually use this combo when I need a demure look. It's matte, not flashy and professional yet still feminine & sexy. The texture hugs my lips so it brings the shape out perfectly.
I might throw on a liquid eyeliner with this to sass it up!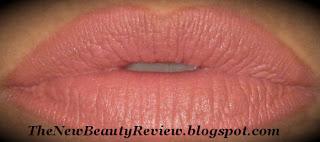 Cherry, lip liner (MAC)
Show Orchid, amplified creme lipstick (MAC)
*This is definitely a fashion forward lip! The red & hot pink come together to create an Avant Garde, "in your face" look. This is so much fun to wear out!
To rock it out, I'd pair this with deep, black/shimmery smokey eyes and some wild child hair!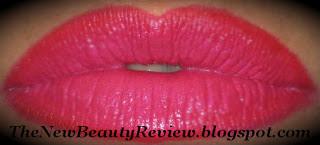 Spice, lip liner (MAC)
Chatterbox, amplified creme lipstick (MAC)
*Chatterbox is a little on the bright side so I use the Spice liner to bring that out. This color looks brighter if I'm on the tan side and looks great with a peachy blush & low key eyes.
Perfect pink!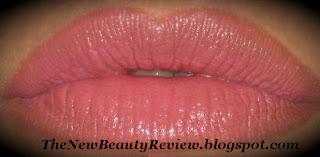 Spice, lip liner (MAC)
Saint Germain, amplified creme lipstick (MAC)
*I got this b/c the color I really loved, All Styled Up, was discontinued & it's the closest thing I could find to it. I love it!
I needed a lip liner b/c it's on the pale side & I felt my lips would disappear if I wore it alone. Adding the liner also helps the color to pop right in the middle! This looks amazing with gunmetal smokey eyes & la-la-lashes!!
I'm actually wearing this look in "My Hair Whisperer" blog.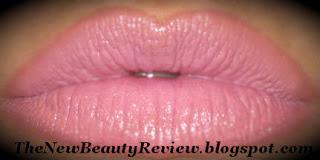 Spice, lip liner (MAC)
Impassioned, amplified creme lipstick (MAC)
*This is also a bit bright so I used the liner to define and tone the color down a little in this case by blending the liner in with the lipstick. This looks fab with or w/out a tan and I wear this for no reason at all on any given day.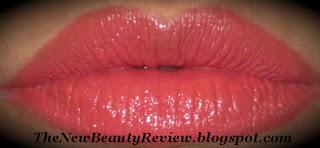 Quartz, lip liner (MAC)
#46, slim gel lipstick (INGLOT)
Beauty Rush, lip gloss (Victoria's Secret)
*I used the Quartz liner b/c this lipstick is a very blue red & the liner is a blue deep pink. You can wear these lipsticks creamy or more matte (if you blot)
I added the gloss on top to jazz it up but I'd easily wear this as is. I love Victoria's Secret lip glosses & wear them alone, often.
Great for all occasions!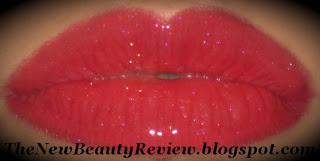 Sexual Healing, lipstick (NARS)
Sweet Dreams, lip gloss (NARS)
*This light combo is good for when you don't want a lot of attention but want to have something on. I skipped the liner b/c the gloss gives the definition here. These are more of winter shades for me b/c for some reason when I'm darker, this washes out but I still love it & wear 1 of the 2 often enough.
Good with light, natural makeup or a brown smokey eye, not too heavy though.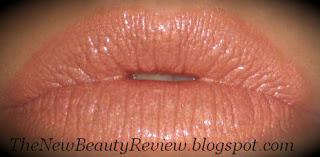 Electric Pink, La Laque Fever Gloss (Lancome)
*I wore this when it came out through the holiday season b/c it's so festive! Not so much for Christmas b/c it's not red but definitely for NYE! This gloss stays on for hours and needs no lip liner or lipstick underneath. It has great staying power & looks gorgeous w/heavy, sparkly eyes or by itself.
Either way, have some fun with it!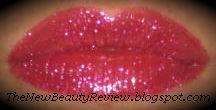 Rum Raisin, lip liner (YOUR NAME PRO)
Plum Brulee, colour riche lipstick (L'Oreal)
*This is definitely a fall color for me. The Rum Raisin liner was a perfect match for this lipstick. They're so deep & the texture of the lipstick is perfect for windy days where you don't want your hair getting caught in your lip gloss!
This looks great in the office w/light makeup and also if you "bump up" your look for after work drinks.
Very versatile!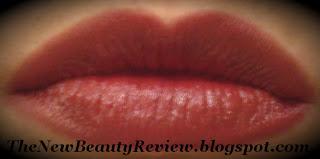 Sorbet Meringue, Kiss gloss (Dior)
*This caused quite a stir on Pinterest! 7 people "liked" it, 27 people repinned it to their boards and the compliments kept rolling in on facebook & twitter....all within the first hour from when I posted it!
It's just a simple gloss that you can wear alone (as seen here) or over pretty much anything so add some sizzle!
I got it as a gift (Thanks Holly!!) and I love it b/c it looks like I'm wearing diamonds on my lips. This I'd wear to a black tie event with any eye and also to go food shopping.
It's too fab for words!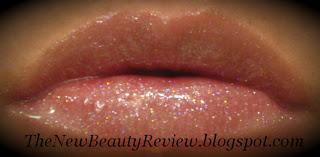 Spice, lip liner (MAC)
Jest, lustre lipstick (MAC)
*I love my peachy/orange shades almost as much as I love my pinks. With my coloring, I feel they give me life when my skin is on the lighter side and they bring warmth when I'm tan.
I love the Lustre lipsticks b/c they're so creamy & the way they capture light means they can easily pass for gloss.
Good with brown, shimmery eyes!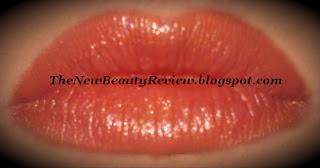 Hot Pink, Very Voluptuous Lip Plumper (Victoria's Secret)
*This is one of my favorite glosses! It's piping hot pink AND it's a plumper! I wear this all year long but it really stands out in the summer, against glowing skin. It looks good, feels amazing, lasts for hours and I guarantee will look great on everyone!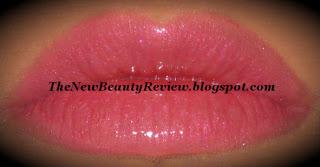 Ondine, The Liquid Lipstick (Kevyn Aucoin)
*This sultry lipstick/gloss was in a huge shopping bag of Kevyn Aucoin goodies I got while working a NYFW (Mercedes Benz Fashion Week to be exact) show.
Not only do I think he was a brilliant genius (if that makes sense) but his products are made extremely well! The pigment is amazing! The texture of this gloss is like a heavy lipstick but so, so creamy. It gives you the option of wearing as a stain b/c if you blot, it leaves behind a rich berry color that's good for work, play and everything in between.
It's definitely sophisticated!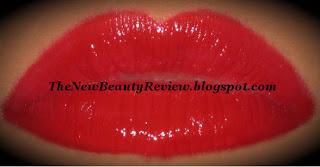 (Top Row-L to R)
Rum Raisin (L'Oreal)-Sorbet Meringue (Dior)-Jest (MAC)-Hot Pink (Victoria's Secret)-Ondine (Kevyn Aucoin)-Beauty Rush (Victoria's Secret)-Sweet Dreams (NARS Duo)
(Bottom Row-L to R)
Please Me (MAC)-Show Orchid (MAC)-Chatterbox (MAC)-Saint Germain (MAC)-Impassioned (MAC)-#46 Slim Lipstick (INGLOT)-Sexual Healing (NARS)-Electric Pink (Lancome)
(Lip Liners-L to R) Spice, Cherry, Rum Raisin, Quartz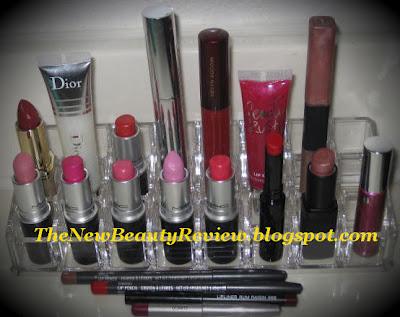 If you follow my Pinterest.com/NewBeautyReview boards, you'll see these pop up, pretty much daily. Pinterest is great because I can link my blog directly to the pics I post so those viewing the pics can click directly on the pics and be directed right to the blog those certain pics belong to.
They think of everything nowadays! Lol!
I also set up photo albums on my facebook.com/TheNewBeautyReview page as well.
My Nail Of The Week pics also go up and I started posting pics of products from my blog too.
Safe to say I've gone *Picture Mad* :-)
Keep it pretty!
*Stephanie*