As our 'Spring' has suddenly regressed to Winter I am craving looks with vibrancy, color and fun. And this month's pick has all that and more…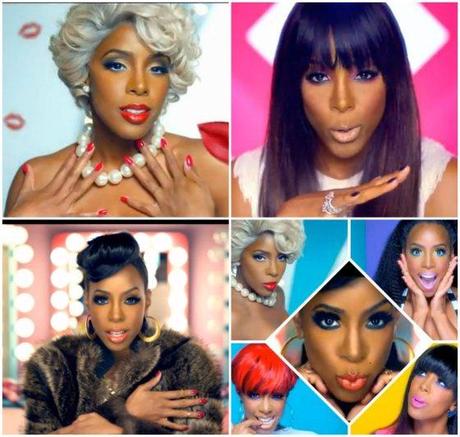 Kelly Rowland's new video for her latest single 'Kisses Down Low' showcases so many gorgeously wild and colourful looks that I couldn't pick just one, I picked them all! Music videos are always great places to study make up and where stars can really explore and go wild! Exactly what Kelly has done and with great results.
Clashing colours are always a hit for Spring/Summer and where better to play around than with your make up? Kelly's beautiful skintone helps set off the richness of each hue so if you want to recreate any of these, a touch of bronzer would probably bring the look together. 
Who wants a boring smokey eye anyway? Let me know which of Kelly's looks is your favorite in the comments.
Images from 'Kisses Down Low' video, watch it here.