Right now I'm in the middle of finals, so obviously I'm procrastinating like it's my job. Kyle and I keep waiting for a calm weekend, but we don't have one for at least a month!
My half marathon is this coming weekend (yikes)! Didn't train as hard as I would have liked to so I'm not expecting a PR. Just going to try hard and have fun! Saturday I had my last long run for this training cycle.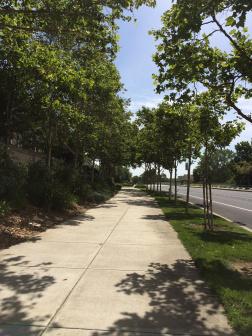 It was something over 10 miles, but I have no idea because my watch died. It was supposed to be an easy run, but towards the end of the run when I got the low battery warning, I tried to pick up the pace to finish before it died. Anyone else do that? Or are you smart enough to charge your electronics…
Sidebar- I've decided that after this half marathon, I want to stop focusing on running and focus on strength training for a few months. Whaaat? Before you freak out, I will still do a few runs throughout the week so I don't lose most of my endurance, but I want get back to strength training.
Before I became a runner, Kyle and I used to go to the gym a ton and lift weights. I miss that and given my current schedule, I just don't have time to focus on both. I'm hoping I can convince him to do P90X with me :)
Like I said- I'm not quitting running. Just taking a break for a few months.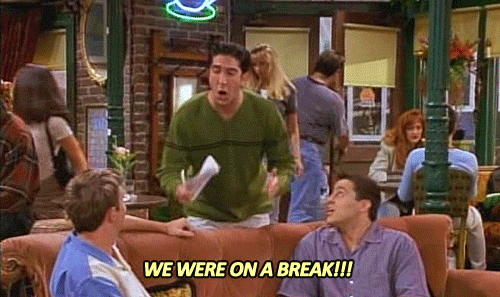 Later on Saturday, Kyle and I went to a wine party at our neighbors' house. It made me feel so grown up, until my eyes immediately gravitated towards the cookie plate like a 5 year old. BUT I was a big girl and I didn't touch them because…
after the party, we went to dinner to celebrate my uncle's birthday. And there was cake. Because it's not a birthday without cake.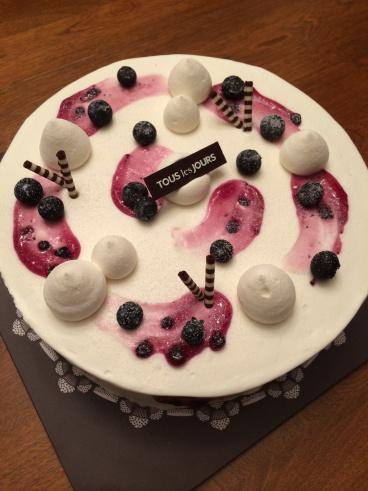 Oh, and low point of Saturday- I was in class and dropped my pen on the floor. When I reached down to grab it, I noticed a weird pile of black shavings (kind of looked like coffee grounds). I told Kyle later and he took a look at it. Termites. Fun. Oh the joys of homeownership. Because with grad school and house payments, I really wanted to spend money on little tiny bugs that like to eat my home.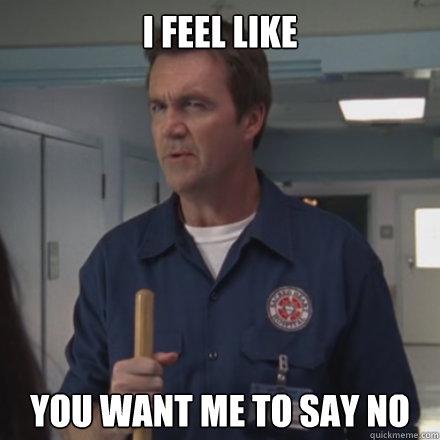 On Sunday, Kyle and I woke up early to drive to Sacramento where we were picking up tires/wheels for his car. Yeah…I don't ask with his car projects anymore. I just say, "Yes dear. Want some company?" ;)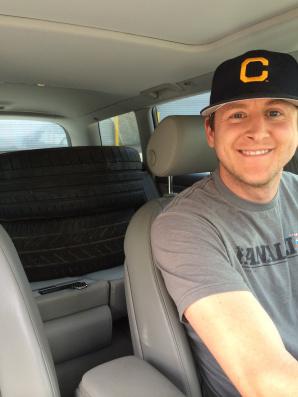 After tire pickup (never thought I would say that sentence), we went to the restaurant that my parents are investors in. I forgot to take photos of our food like a good blogger, but here's one from the last time we went.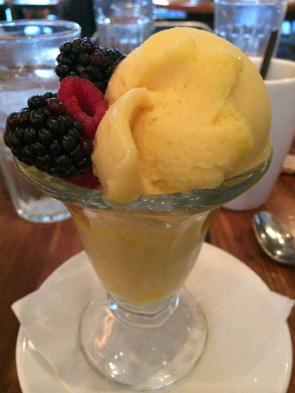 We ordered so much food, I know the chef was judging us.
We didn't have much time to spend in Sac, but we at least got to walk through this pretty park.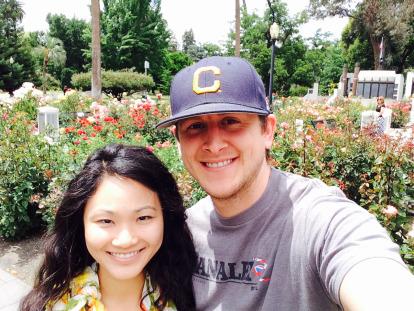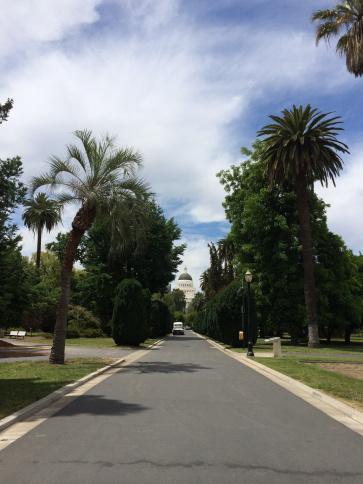 And the rest of my day was spent meal prepping for the week and doing homework.
Do you like running or strength training more?
Are you a birthday cake person? Kyle is indifferent about it- that was almost a deal breaker ;)
Have you ever had termites? I hope not…