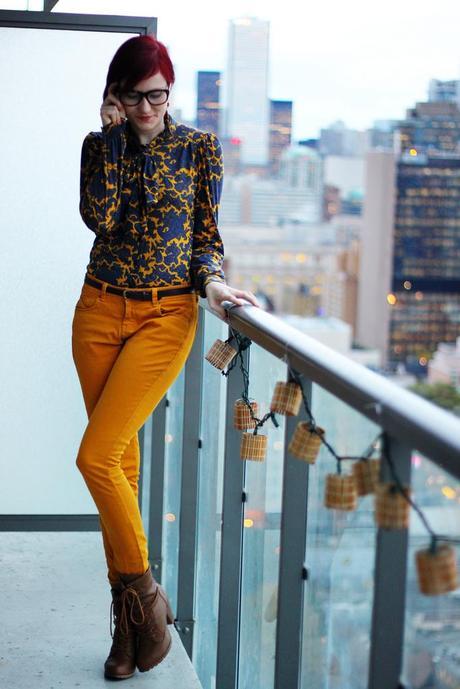 // Pants & Top //
ASOS
// Boots //
Forever 21
// Broach // Vintage //
If you're going to make me wear pants, I'm going to make them as bright as possible. I already miss my dresses. Summer is behind us now and I know I can only pull of wearing double layers of tights for so long before I have to start wearing real pants again. So instead of fighting the onslaught of winter, I've embraced it the only way I know how. With colourful insprations! I don't know how many of you are familiar with Winsor McCay's and his Little Nemo in Slumberland comics but I hope you all check out his stuff after reading this post if you're not already well versed in his beautiful surreal world called Slumberland. Little Nemo was a dreamy, out of this world comic printed in the New York Herald Newspaper from 1905-1914. Nemo would fall asleep every night and be transported in his dreams to a fantastical world called Slumberland. Little Nemo is one of my favorite pieces of print/illustrated literature and gives me inspiration whenever I'm lacking it.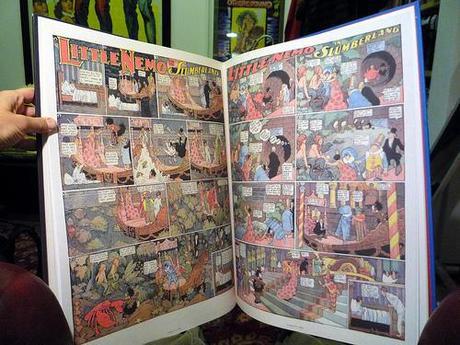 I cannot recommend more getting a hold of a copy of the huge, actual print size and color mastered collection and pouring over every mesmerizing page! The bound volume of colourful prints sits on top of my television and I try to flip to a new page everyday so when I'm walking past it, the visions of ornate, mystifying architecture and detailed costume trimmings awake my imagination and spur on my style. There is an element of Victoriana to Little Nemo and since Victorian stylings and fitted tailoring are already so prevalent in my winter wardrobe at the moment, it is no surprise that elements of Nemo's world would sneak in there too.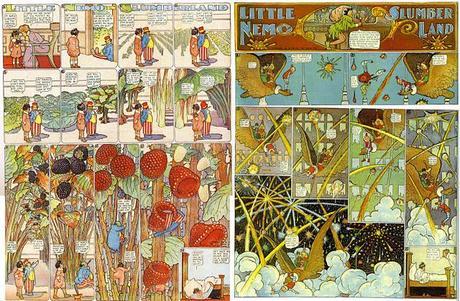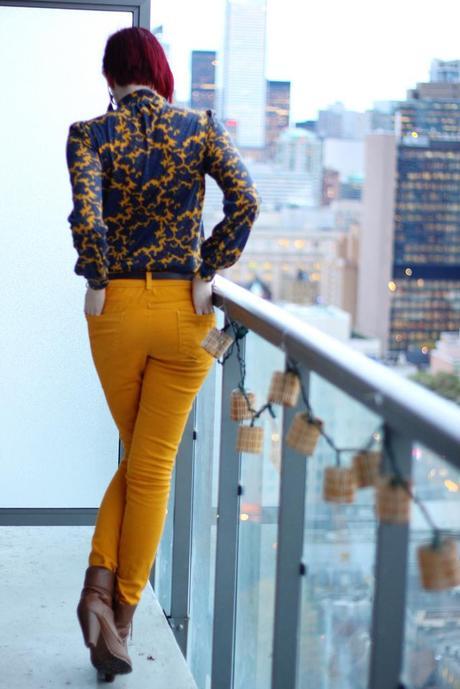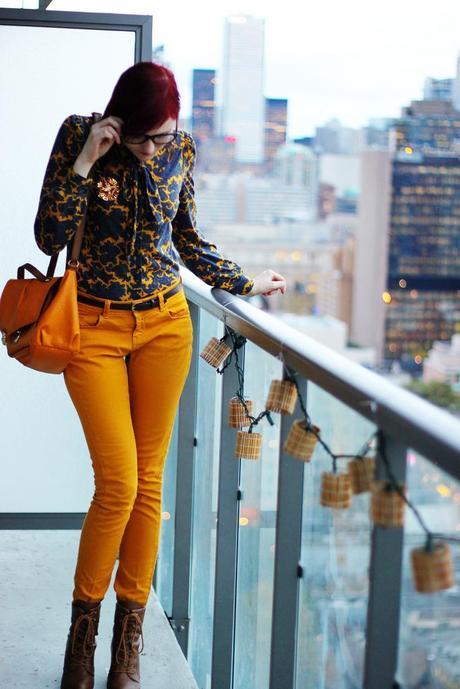 I felt that this outfit, with its bright yellows and dark paisley embellishments was something straight out of the pages of the comic. I could see myself walking down one of the many street in Slumberland and encountering Nemo on one of his journeys' into the great beyond.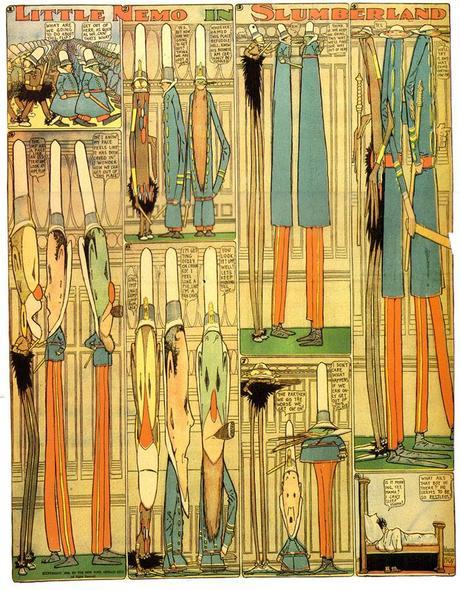 I thought this specific comic was very appropriate to show as their legs are almost as long and ridiculous as mine, lol.