I have always loved....*GLITTER*
As a little girl I remember my eyes rolling over every bland, dull item , be it in fashion, makeup or things as simple as crayons, until they landed on the sparkling shine of what looked like stars in the sky or diamonds in the Cartier window. If you look back at pictures of women in the 60's to Supermodels like Jerry Hall on the cover of VOGUE and Bianca Jagger dancing the night away at Studio 54, I guarantee you can find pictures of each one with glitter on, somehow.
 Needless to say, I've been drawn to the dazzling beauty that is glitter for, what seems like, forever.
I have used so many kinds over the years! When I was a teenager my friends and I would use Crayola glitter glue as eye shadow (I know, crazy) and I'd part my hair down the middle, roll up the sides in 2 Princess Leya buns and squeeze that glitter glue right down the center of my head!! Peeling it off at the end of the night was such a nightmare but all in the name of fashion and fun ;-)
While at The Makeup Show, in March, I stopped by the Lit Cosmetics booth. I'd heard of the brand before but when I approached the table and saw all of that shiny, dazzling glitter staring at me, my eyes started sparkling too! Lol! There was every color imaginable, neon shades & all different sizes!
Total Glitter heaven!


I put this look together before I filmed my review because I was dying to use "Dreamsicle"  This glitter is gorgeous!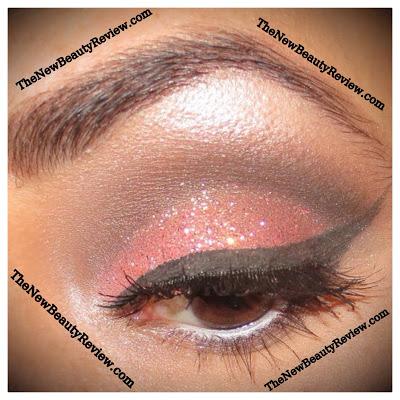 The top row are all size #3
The middle & bottom are all size #2
The #3 are bigger cut pieces and the #2, are finer. 
They also have a size 1 which is like powder and 4 that's super chunky. Good for performance & body.
Top row (L to R) Hoochie Mama, Nightlife, Twisted Sistah
Middle Row (L to R) Dreamsicle, Back In Black, Champagne Wishes
Bottom Row (L to R) Gunsmoke, Pretty In Pink, Marilin Monroe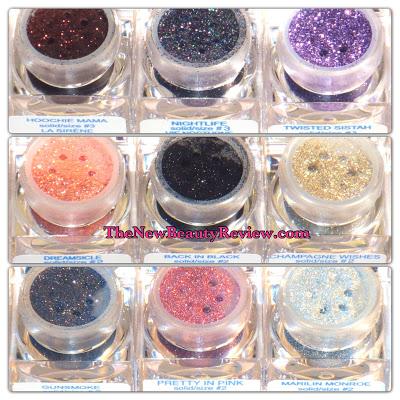 *Swatches*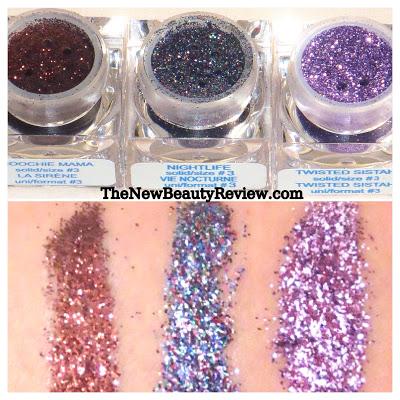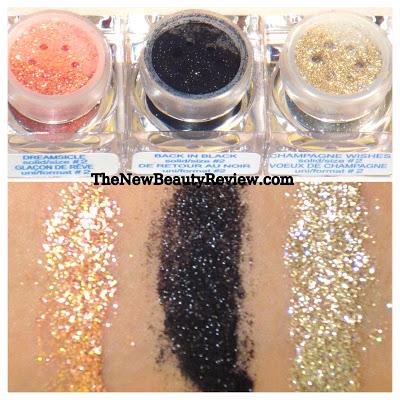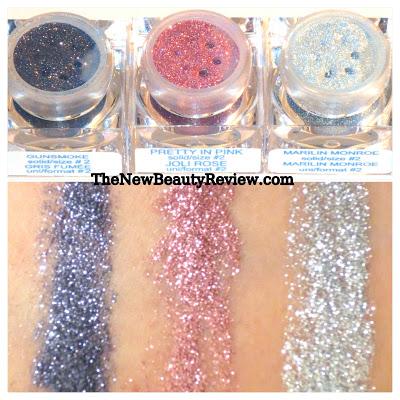 You can use them to enhance hair, body, face & nails! 
I mixed these 2 because this is something I'd wear.
I have a tutorial coming up soon showing you "How to make your own glitter Nail Polish"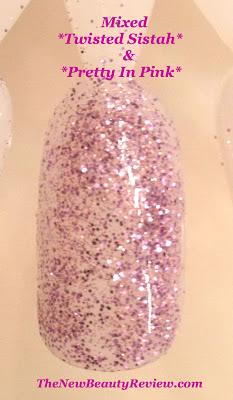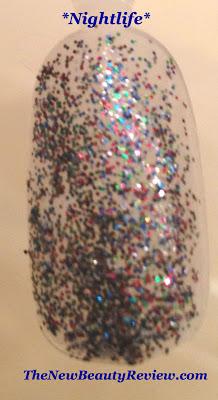 *Glitter Wall*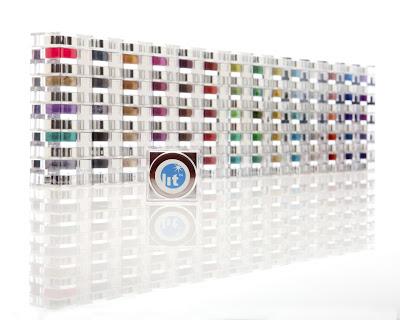 This is similar to the set I got for $40 @ The Makeup Show. You save $27 buying it this way. I love that you can stack them up because it saves space & makes it easy to travel with.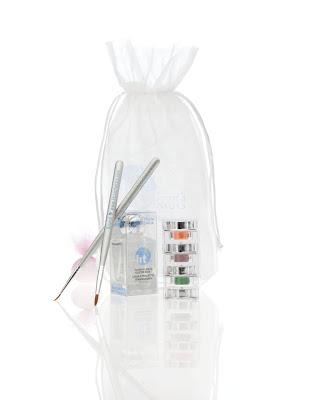 The Glitter Base is a water based "primer" 
Made with ALL natural ingredients! 
NO Parabens
NO Alcohol
NO Propylene Glycol
Hypo-Allergenic
Long Lasting
Bottle made from PVC Free Italian glass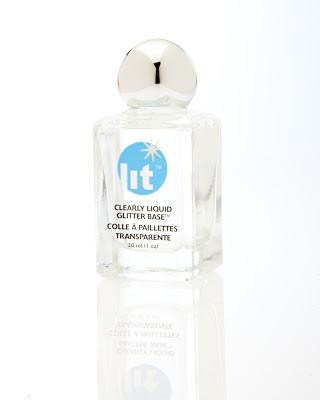 This cute gift set is just $20!
Jodie was kind enough to sponsor one of these for 1 of the 4 prizes in my *1 Year Blogiversary Extravaganza Giveaway*
It comes with a full size glitter, mini glitter base, glitter duster & mini brush.
Adorable!!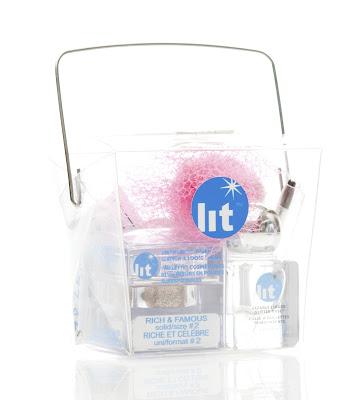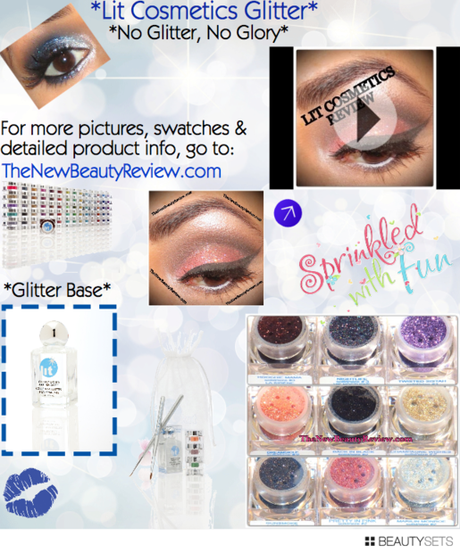 *Lit Cosmetics Glitter Review*
 "No Glitter, No Glory"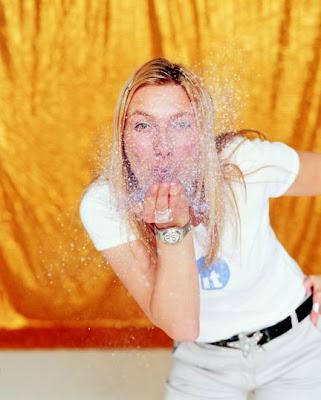 Pricing for everything is on the website & they do offer specials so check them out & let me know what you get!
 *Lit Cosmetics*
Keep it Prettie! *Stephanie*