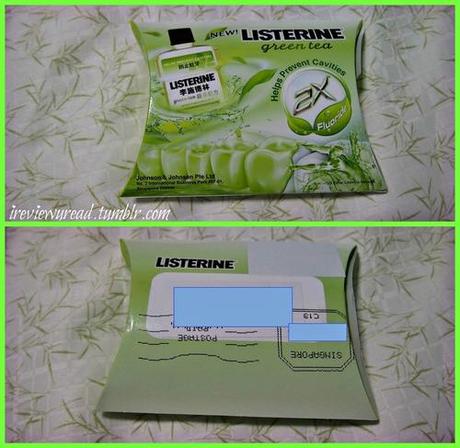 For those of you who have received sample before, You'll realized that samples normally come in envelopes. However, for the new Listerine Green Tea mouth wash sample, it comes in this Green box!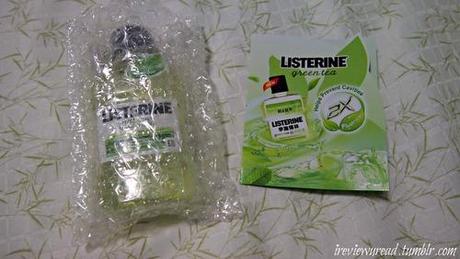 Basically, today's sample which I'll be introducing to you all will be the Listerine Green Tea Mouth wash!
In the package it contains the sample sized mouth wash (80ml) and a pamphlet on the mouth wash!
Psst. this sample is still ongoing and would be mailed to your doorsteps!
Let's start with the mouthwash!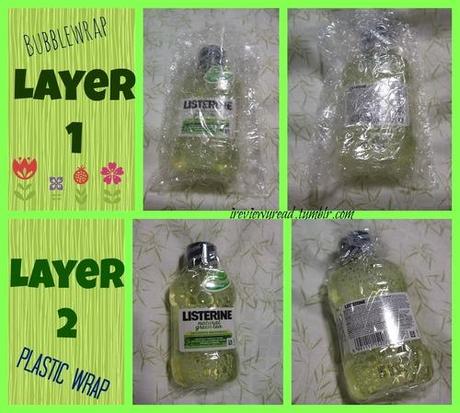 The mouthwash is delicately wrapped in 2 layers:
Pocket sized bubble wrap
Plastic wrap
To enabled minimal or no damage to the sample!
And looks like the purpose of the packaging works cause my sample arrived safe and sound!
*Unwrapping the last layer*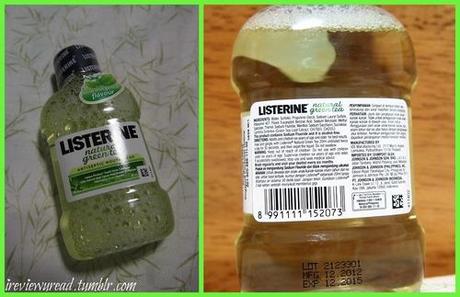 Finally, here is what the sample look like without the packaging!
OK here are some thoughts on the mouth wash:
I feel that this mouth wash is very strong and have an extremely strong minty taste in it. Despite it's name, I didn't taste any green tea flavor in the mouth wash. Over the limited amount of mouthwash I've used during my years, I would definitely vote this to be one of the mintiest.
What I like about this mouth wash would be, because the fact that it's extremely minty, this allow your mouth and breathe to be cleaned thoroughly although you've only used a small amount of mouth wash. 

Overall I would give this mouth wash 3 and a half IreviewUread Smiles. Reason being, I was really expecting green tea taste in the mouthwash :( [Maybe it's concealed in all the mintiness] Despite of that let down, it still does it's part and help clean one's mouth and breath!
Now time for YOU to try the mouth wash! Before that, let's take a look at their pamphlet!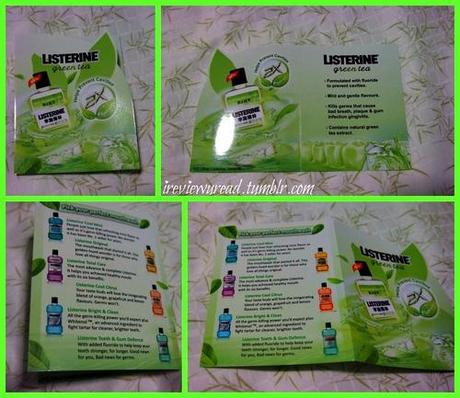 To get a sample of the mouth wash, all you have to do is fill in a form here: http://www.listerine.com.sg/sampling.php , wait for an email in which you have to approve to get your sample and after the approval, you'll be glad to know that the sample is on it's way to your doorsteps!
To find out more about Listerine Green Tea, you can refer to the site here: http://www.listerine.com.sg/products-greentea.html
Note: This sample is only available for people in Singapore