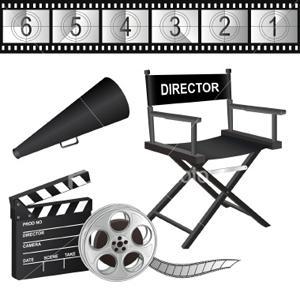 Hello friends, today i am going to post about a list of filmmaking tools which demand some investment from you..didn't understand what am talking about..? These tools are not available for free, one have to purchase them and at the same time you have to get trained with these software's since these are bit complicated and at the same time they demand technical skills from your side. free filmmaking tools for filmmakers is already given by me in my last post please do follow if you have missed. So, my advice would be first attend for some training classes which deals with Adobe Photoshop, Premiere, learn some basics since editing and mixing are to vital things and important at the same time. You might get surprised after reading all this and at the same time you can get an idea into your mind that what this fellow will always stress on something to learn..well my answer would be the same as before any filed needs commitment and dedication mingled with hard work...without the help of these three things one cannot achieve anything. 
For example imagine, you doesn't know anything about Photoshop, but your short film need a poster for per-publicity  then what are you going to do..? without any option you have to hire someone who can do that for you( Am mentioning all these things keeping short film making in mind because for a full length movie you can hire anyone since producer will bare all the financial related things and you need more technically sound person to assist the film)..the result would be extra money and investment. 
Learning Photoshop doesn't take lot of time, if you can spare 2 hours everyday for attending the class and 1 hour for practicing the things which are taught in the class  is more than enough and importantly this schedule won't stretch for more than 2 months. Same for premiere, mixing and Editing are very important things if you don't know  the basics you have to hire someone and with my own experience i am telling you editing costs you much more than you expect. Few days back, i have planned to make a short film with limited budget and resources(since i don't have any like minded friends), i doesn't know much about editing and i don't posses any skills to use the software so went to someone and told my problem and that fellow demanded 500 rupees/minute for editing, and tell you my short film's run time will surely be around 20 minutes after editing...So guys, spend some time for your passion, nothing will come your way without hard work. Now, am attending Photoshop and Premiere  classes daily. Now i am going to list the software's you have to buy.
Pre-Production 
 Screenwriting:
Final Draft
:  Final Draft is one the popular screenwriting software used in Hollywood and upcoming screenwriters in India. First of all it is my duty to tell you that all these software's i am going to list out here are not free. Especially script writing software's are very costly and can't be available at a cheap price since you have to import them and tell you they won't cost not less than 10 thousand Indian rupees. So, don't scold me for writing this article this is my job to list all the available resources in this blog weather they are free or costly.  Now coming back to the concept, Final Draft is treated as one of the Hollywood standard script writing software and it is recommend by number of pro script writers all over the world. This software is available for trail. Download the trail version if you like that you can able to upgrade for the commercial version. These scriptwriting software's will have some added features like plot graph, characters backgrounds section, some pre loaded Hollywood scripts, scene card's etc., Very useful software and my advice would be these programs are only meant for pro's. Celtx is the best greeware available for script writing.
Some more screenwriting programs with same features are: 
Movie Magic
and 
Movie Outline
.
 Story-board Programs:
Power Production
: You are not a very good artist and a professional artist will demand so much and you don't have funds to meet the need then what are you going to do..? But any cost you need to re check your shots before going to shoot the only alternative you have is nothing but a story boarding program, these programs are designed in a way that you will have lots of male and female pictures, locations, properties everything what your film demands..you can use them for your story boarding and there's no need of a story boarding artist. You can download the pictures.. So, if u are interested you can go for this software. You can download the trail version and if u like it you can upgrade for commercial version..but free trail versions will have some limitations.
Similar type of programs available are: Story Board Artist and Toon Boom
Video And Audio Editing Software's
Adobe Products:
Adobe Premiere
: Adobe premiere is one of the famous video editing software available in the industry. You can work on lot number of formats available. Gives a very professional output and completely digital. You can do lot number of things using this very software. But you have to get updated with this program now and then when a new version is released. Now the latest version available is CS5.5. My advice would be you can ask for the adobe products from your friends who are pursuing multimedia courses with a nominal amount. If u want to go for commercial version it may cost you so much.
Adobe Audition
:   This is also one of the Adobe product, this is used for audio editing. Audio mixing plays a very important role for your film and have a very important place in film making. Especially of you are dealing with a genre like Horror, suspense. Lick on the link for more details about these products.
Avid
: Avid id a very popular audio editing software which use to be a freeware now turned into a commercial product. It features numerous number of things like sound editing,mixing, composing cut to sound to picture compatibility and lots more. Trail version is available.
Adobe After Effects
: This is one of the best editing and graphics design program available now a days, to deal with this program one should need full command over the software and must be a multimedia student at least he should know the basics otherwise forget about using this program. This is definitely a program for pro's and multimedia students and a complicated program. And i doesn't know about the price of the software, but it won't be available in the open market to purchase. If u have any friend who is a multimedia student   then ask his help.
Above are the list of programs available programs with a small investment from your side. And, am warning you again these are all meant for pro's and well trained individuals. Attend for training classes, learn them with ease and apply for your film making. Online tutorials are available for all these  programs but it will take lots of time and energy..choose your way which suits you best..Cheers and happy blogging..
Please let me know your opinions about these posts through commenting and at the same time try to share the content as much as possible so the it may help somebody who is in need.