Hello Pouties….
Today is Wednesday and I am not really posting any tut… so to make it a little fun, I decided to do a LIPstick Tag since it has become my current obsession!!
I borrowed this Tag from a very special blogger friend Jules and you would love reading her tags too, so do check it out!!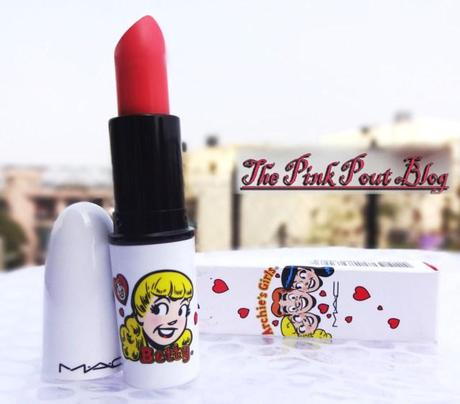 Let's start!!
1. How many lipsticks do you own?
I own 21 lipsticks including glosses and chubby sticks!! If I say only lipsticks it would be just 12 may be (Planning few more though)

2. What was the first lipstick you owned?
I think it was a random lipstick my mom was about to discard and I saved it for my Barbie!!

3. What is your favorite lipstick brand?
Not really explored much but I can say Maybelline may be cause they are very affordable and are great with colors, texture and staying power!
4. What is your most worn lipstick?
Since I have recently developed this LIP- STICK obsession it's nothing called going back to Lipstick… I am a reckless hunter for lip product Lipsticks these days!!
5. What is your favorite finish?
I think I like it as per season…In winters I prefer Matt (it does makes my dry lip even drier)…In summers I would like more glossy or satin finish!
6. What was the last lipstick you bought?
Maybelline Non Stop Red! (That means a haul post is on its way)
7. How many lip products do you currently have in your bag?
I have 2 lipsticks, 1 chubby stick and a lip balm
8. What is your favorite red lip color?
Currently it is Maybelline nonstop red…It has blue undertones and can go on a little pink side! That also reminds me I need RUBY WOO!! :O..
***Rather can u ask me coral?? ohh yes it is Betty Bright!! :D***
9. How do you store your lipsticks?
Don't read this..Its lame…I store them in chocolate box… and at times I go crazy and try carrying 3 or 4 of them to office!! So that goes in my makeup bag too!!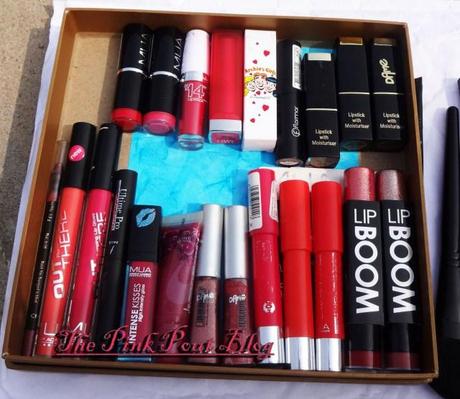 10. Which lipsticks are you currently lusting after?
I really want to try some YSL lippies and some Bobbie Brown too And Etude house too… I want some cute ones!! I think the list is quite big!!
Now to end this tag I tag all of U pretty pouts there! Do let me know your answers in comments below?? Or may be on your blog!!!!
PS: – Please do let me know your current favorites since I am hunting naa!!