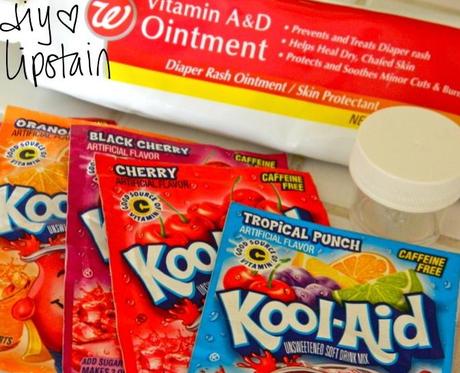 I just recently (last 6 months or so) became obsessed with lipstick. First it was a dark crimson lipstick that I am to-this-day obsessed with and than there was a bright matte coral that I literally couldn't get enough of for a week straight. I was pretty excited about this whole new world of lipstick, but I was also really not fond of the up keep. I like to think I am pretty low maintenance, and lipstick is just the opposite of that.
Does my lipstick look okay? Did it smudge? Is it on my teeth? I have to go reapply in the bathroom. That is a peek into the night of a lady wearing lipstick… sound familiar? 
Yea, well I was getting a bit over it so I decided to venture into the world of lip-stains. I was not a fan. The colors weren't vibrant enough and the pen I got stopped working after a day of use. I may have just gotten the wrong one, so if you have suggestions- please do share. In the meantime, I have been crafting up my very own lip-stain using kool-aid.
I ended up liking it much more than my store bought stain, and it looked good on my cheeks too. It was a bit on the tart side at first, but as the day wore on it was just a yummy little treat. Plus, you can mix and match your flavors and get creative with colors. Try it, and let me know what you think!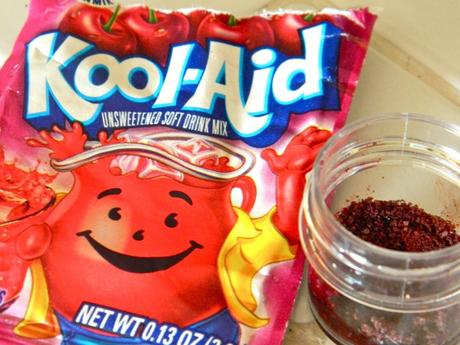 + In a small container, fill it up with about 1/4 powder mix (color of your choice).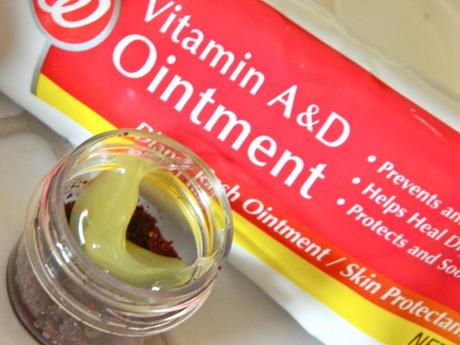 + Mix in either an A&D ointment (the vitamins are great for your lips), or just plain old vaseline. You will need just a small dab of ointment, as seen above.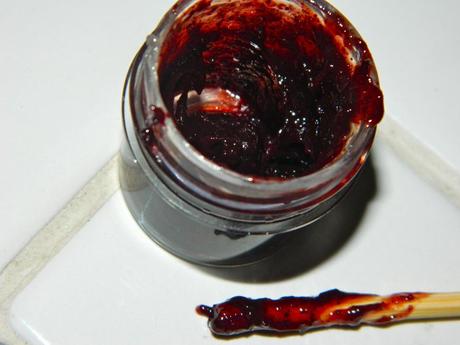 + Using some sort of stirring device (not your fingers), mix the powder and the ointment together well 'till most of the sugar crystals dissolve.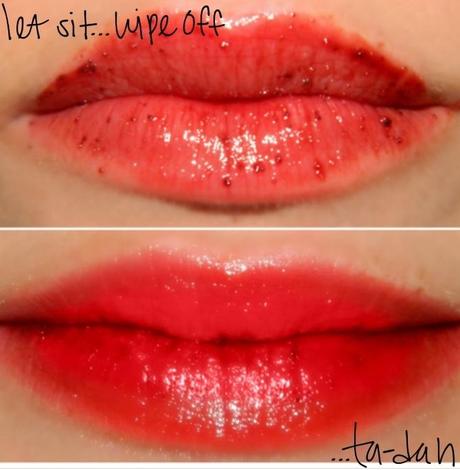 + Apply your mixture to your lips and let sit for about a minute, wipe off & you've got your lip color for the whole day. Woohooooo.