Most of the people don't use Linux as they feel it is hard to use. Initially even i felt the same but now i am in love with Linux.
I have used different flavors of Linux operating systems including Ubuntu,Fedora,Linux Mint. After  testing all of these operating systems I felt very comfortable with Linux Mint.
ADVANTAGES OF LINUX MINT : 

    1.Ready to use operating system : With built in softwares and plug-ins we can directly use  the operating system once it is installed.
   Usually no other Linux operating system gives built in media players where as Mint gives some good options like VLC media player,Banshee media player,Rhythm Box,Gnome Media player, Brasero media player etc and some more media players.
  There is Firefox browser integrated with in the mint Operating system so you don't need to download any other browser as Firefox is the most secured web browser to browse the web.
   No need of installing any drivers for audio and wireless as they all work fine with Linux environments. The advantage of Mint is Wireless connectivity is very fast compared to any other OS including Windows and other Linux OS.So You can start browsing from the next second you log into your OS. Also there is an advantage of Firefox browser in Mint. It starts without any delay in MINT.
   You will get some useful set of softwares along with the OS. The list includes GIMP image editor, Libre Office suit, ThunderBird e-Mail client, Bit torrent client etc

    2.BEST MULTI TASKING OS :With the workspace manager concept, MINT over takes all other operating systems. The Hot corner is my all time favorite in MINT. It shows all working windows at a glance.You can group the windows into different workspaces.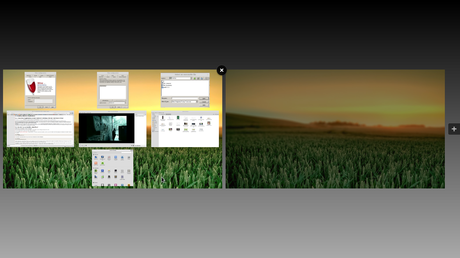 multi tasking in mint using workspace switcher
    3.MINT is very light and fast : Whether own a high end laptop or an old desktop, Mint can sit on your computer easily. The boot up time is very less. my system loads in 15-20 seconds and I can instantly start browsing files or Internet without any delay.
    4.Find the best softwares easily : Software manager will give an option to choose from a vast number of softwares.Choose a software and click install to download and use. No technical hassles. It is simpler than windows installation.All Ubuntu softwares work fine with MINT as both are Debian based operating systems.For programmers Linux is paradise as they can find many free and powerful softwares.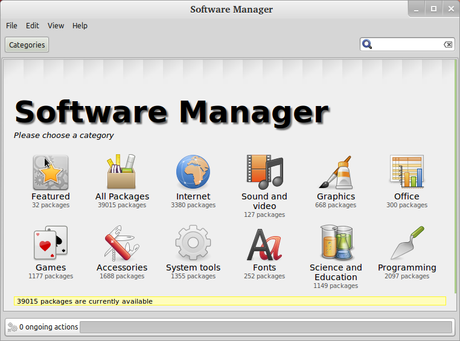 5.Configurable appearance as you like : There are a lot of options to  configure the appearance settings. In fact you can make more beautiful than Windows OS.You can use either cinnamon settings pane or you can download Ubuntu Tweak application(reminder: all applications in Ubuntu works with MINT) which gives you a lot of appearance settings.

    You can install as many Desktop environments as possible.That means you can have Ubuntu feel in Mint also. The user need to select his Desktop environment while logging into the system. Coming to the login screen, there are many themes you can use as welcome menu where you have to enter login credentials.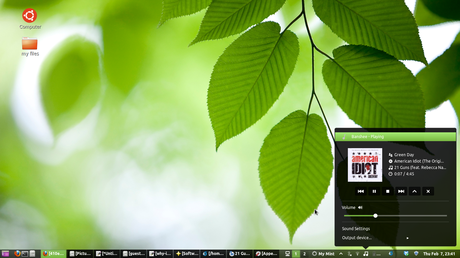 beauty of Linux Mint
   6.Control your computer as you like : Mint is the most controllable OS. As there is a task manager in Windows , Mint has its unique System Monitor which where you can kill the programs which are not responding. There is a super hotkey for restarting your Desktop applications(not the total OS), Press [Ctrl+Alt+Backspace] to stop all the applications and restart the Desktop.For Windows users this may sound weird as Windows doesn't have an advantage like this.
HOW TO TRY LINUX MINT : As Linux mint is a live Operating system, you can experience it without installing it on your hard disk. You just need to put the CD or pendrive with the operating system which will enable the live Mint OS environment. There you can have an option to install it.
You can also install Linux along with Windows which is called as dual boot.You can Google for it to get more info on dual boot.