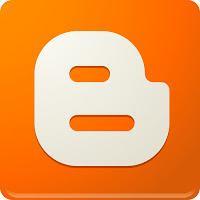 Best Blogging Platform for beginners – Blogger
I have started blogging with Google Blogger as it is simple to create and manage many blogs with just one Google account. I have spent just 10 dollars on this website to buy domain name. Google Blogger gives free hosting service. Initially I was skeptical about Google Blogger platform but now I am fully satisfied user of it.
So I have decided to write this post which will help the beginners to choose a better blogging platform. There are some good content management systems like Drupal or WordPress with beautiful designs ,but being a new Blogger It is hard for you to manage web hosting, web designing etc which also needs  some money.
If you are new to blogging then I strongly suggest you to start your blogging life with Google Blogger service.
 10 reasons to use Blogger over other blogging platforms ?
Google product : Being a Google hosted blog, You have an advantage of getting good page rank as the host authority is very genuine.
SEO ready : Google will index blogger blogs very quickly compared to other platform hosted websites.
While writing your post itself you will get 2 options to make your post SEO ready.
Creating your own permalink with strong keywords in it
giving a meta description for your post
You can tell the search crawlers how to index your pages based on "Crawlers and indexing" options
Security : Blogger blogs are highly secured compared to WordPress or other Content management systems.You can enable 2 step verification for your Google account so that every time you will get a SMS verification code to your mobile while logging into blogger account.
Also Blogger is less vulnerable to spam comments compared to WordPress.So you don't need to waste your time for reviewing all junk comments pointing to an external hyperlink.

Simple design and posting options : Even if you don't know about web designing or HTML you can surive through blogger service. It will give you beautiful website templates for free. You can modify them without touching the HTML code also.
There are hundreds of useful widgets. You can also install third party HTML widgets(without any knowledge about HTML !)
One more advantage of blogger service is it's mobile template feature. You can show a diffferent website template for Desktop and Mobile.
Blogger also supports multiple authors which is a nice feature for the people who want to build a community using the blog.
If you are trying to start a blog in your native language then go with Blogger. As a Google product there is no other service as good as Blogger for translation.
Easily manage a domain name : You can buy a domain form Google for 10$ and easily connect it with your blogspot blog. This is very simple that even a person without technical knowledge can also own a domain name.
You can also buy a cheaper domain through other registration operators but you need to know some patience to configure the domain with blogger. This is also an easy one as Google support documentation will explain each and every step involved in it.

ADSENCE advantage : ADSENCE is one of the easiest method to earn money through blogging.Once you own a blog and domain name, blog continuously for 4 to 5 months to get a decent number of visitors into your website.Then you can apply for ADSENCE account which will be approved after verification. As a Blogger hosted website your blog will have an advantage of getting an early approval.
Get extensive Support : With thousands of experienced bloggers around you can get help from them easily through various forums and communities.There are a good number of websites to guide you about blogger blog designing,widgets etc. If your blog got some security problems, you can contact the Blogger support people.
Take Google products into your blogger account: You can directly embed Youtube videos,Picassa photos and Google drive files on Blogger drive.You can also use your Google plus account to tag people a post by directly typing their name. You can automatically share your post link in Google plus(profile or page) while publishing the post itself.
Blog on the go : May be you are a busy traveler or a jobholder where Blogging is not permitted. Then also blog if you have a blog on Blogger service.Blogger gives you an option to post a blog post through E-mail.Send your post to a secret email ID (provided in your account), Blogger will publish it within minutes.
As Blogger is a Google child you can enjoy the best Blogger Android application. If you have an android mobile with a decent screen size then can blog from anywhere.

Easily transfer your blog : Blogger gives you an option for exporting your blog to other blogging services like WordPress.This is a wonderful feature if you want to self-host your blog.
Finally Its your decision to choose a best platform that suits to your needs. If you want to host your blog for free then Blogger is the best platform.
Blogger is not for you if say YES to any of the following questions: 
[Q]. Do you have a lot of javascripts and HTML widgets which takes a lot of time to load?
[Q].Do you want to design your entire blog and control it by youself ?
So decide wisely before you start a blog. For beginners Google Blogger gives a lot of choices. In fact you can learn about blogging and web designing once you start a blog at blogger.