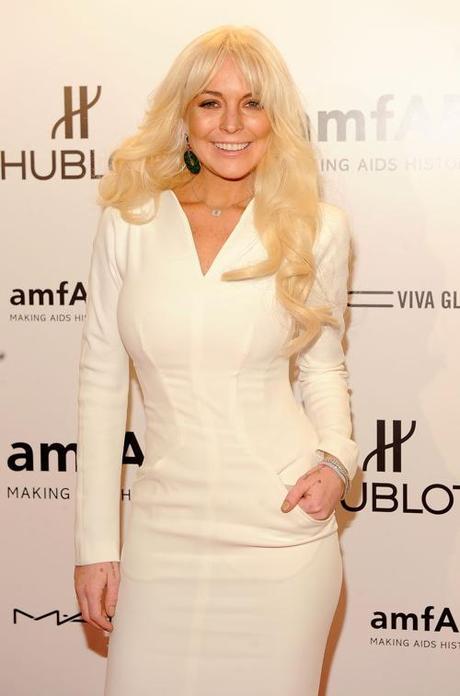 Lindsay Lohan is an american actress, singer and a model. Quite recently she has been under a lot of spotlight due to her recent so called appearance in the playboy January February 2012 edition and beside that drinking and drug charges and what not!
Well leave that aside she is a lady and sure knows how to make an appearance on the red carpet. Recently she was spotted on the kickoff event of the 2012 New York Fashion Weak the "amFAR Gala".
Lindsay Lohan appeared on the event in a complete altered makeover. How?
We saw two additions to her body the most that matters was her hair, with the new blonde locks.
And the other was the tattoos on both her hand. Yes she tattooed both her thumbs. We tried to look what was the tattooed and apparently it was some lettering we do not know what was written but a star tattooed above her right hand tattoo and a red-heart above her left hand tattoo surely looked nice.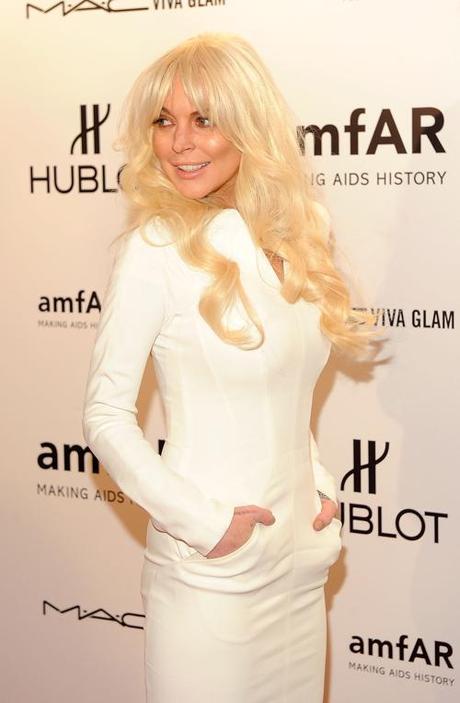 Well she surely made an appearance at the Fashion Gala but we still are in the dark about the reason for her new tattoos. Guess we'll know in the future.