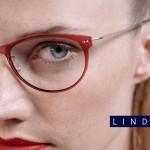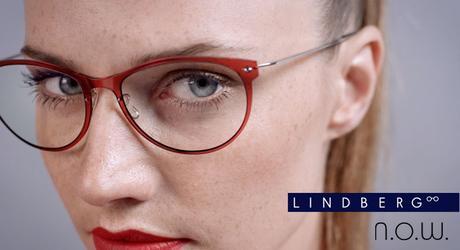 This Lindberg collection is the embodiment of the Danish design tradition of discreet. Frames from this collection have been designed with a great attention to detail.
Danish brand Lindberg is well known for innovating in the eyewear industry so much that they receive several design awards every year thanks to their advancements in technology for glasses. In their new Lindberg N.O.W., the brand has set the standards higher up again, with a perfect combination of the latest trends in fashion and the subtlety of technical innovation.

Light and transparent frames
The front of these frames is made of a blend of different translucent and resistant materials. It's a very advanced material that was specially conceived for this specific part of a pair of glasses.
This material is hypoallergenic composite material is only 2 millimetre thin. Besides it provides optimal scratch resistance thanks to an advanced nanotechnology coating.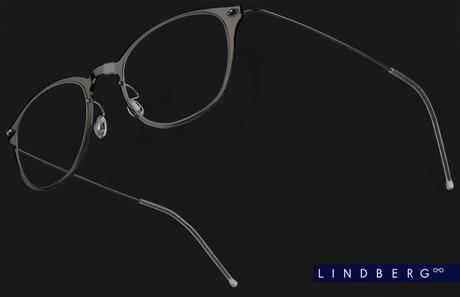 Ultra-light titanium temples
These slim temples are made of ultra-light titanium. They've managed to offer great resistance, minimizing frame size and weight.
In addition, temples display a great dimensional stability. In other words, these titanium temples were specially engineered, both its composition and shape, to maintain their original dimensions regardless of temperature or humidity variations.
Because of all these features, this frame is extremely lightweight: it only weights 2,3 grams in total.
Exquisite to the tiniest detail
These frames have been created paying attention to the smallest detail. For example, nose pads—the small rubber pieces that rest on your nose and keep the frame from touching your skin—are made of skin-friendly medical silicone, specially developed to be in contact with skin. The Danish brand has come up with five different multi-adjustable ergonomic nose pads designs for optimized comfort.
Another remarkable feature of these frames is that they incorporate screwless hinges. Hinges are the movable parts of a frame and their tiny and complex mechanisms are usually damaged as a result of normal wear. Lindberg has solved this problem in an ingenious way: instead of using conventional screws, they join the front of the frame with both temples by means of lightweight titanium. This system simplifies the frame structure as well as it completes its minimalistic design.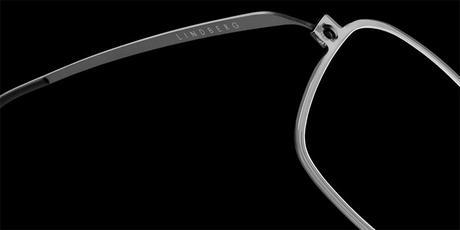 Regarding colours, these have been specifically selected to feature subtle and elegant combinations. On the one hand, there's the semi-transparent and original front, which can be coloured or fully transparent. On the other hand, titanium temples offer a brilliant and finely nuanced contrast. Temples can also be coloured, so if we combine the 4 basic available colours, we end up with 13 different color options.
Discover all new models from Lindberg 6500 N.O.W. fantastic collection at Optical H.
Lindberg, icon of Danish exceptional design
Lindberg has revolutionized the eyewear industry providing a fresh perspective, very different from the dominant ones at that time. Their contribution can be summarized in exceptional designs, high-quality materials and impeccable craftsmanship.
With these values as hallmark, it's not surprising that Lindberg has received more than 75 international design awards.